Please note this play ended on Sat, 23 May, 2015.
Directed by Alan McKendrick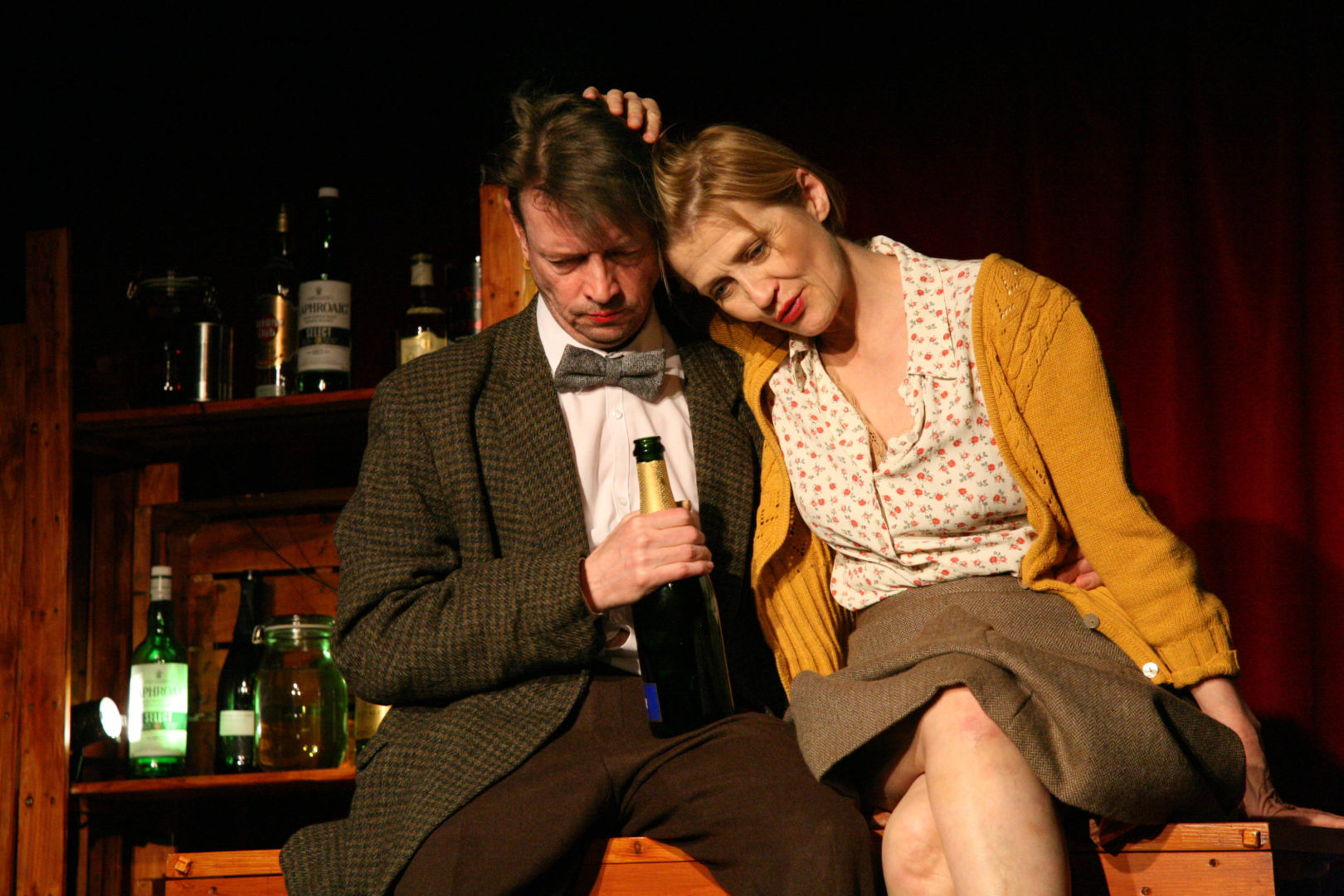 Featuring Stephen Clyde and Gaylie Runciman
Deb Jones is the second recipient of The David MacLennan Award for new playwrights
It is Nov 8th 1973. A long dark night of the soul. Caitlin Thomas, the Irish dancer, battles her double addiction to alcohol and to her obsessive love with Dylan Thomas, the welsh poet who died on Nov 8th 1953. It is 20 years on from that tragic night but as Caitlin reels back through their descent in to hell, from the hedonism of 1930's London to her isolation and poverty in 1940's Wales, can she survive her painful memories? Will she pick up the drink and face her own destruction or will she confront her demons and stop her mind unravelling again?
Deb Jones is Welsh and lives in Glasgow. She has recently been awarded a New Playwrights Award by Playwrights Studio Scotland and completed an MSc in Playwriting at Edinburgh University. In May 2014 she won the David MacLennan Award for THE HEAD IN THE JAR.
Deb also devises, performs and produces her own work. CUFF Arches Live 2013 and BEASTLY Arches Live 2012.
Other writing work: AFTER MARY ROSE Magnetic North 2009; THE STRANGE DESIRE OF MS SMALL Radio 4 2007; THE INCREDIBLE MERCY OF LIMPET AND LEACH Winner of Brave New Roles Award Sphinx Theatre 2006; TRANSFIGURED Winner of New Kings Cross Award Courtyard Theatre 2003.
—————————————————————————————————————–
Please note: This play contains some strong language
Please note this play ended on Sat, 23 May, 2015.