Please note this play ended on Sat, 17 September, 2016.
Directed by David McKay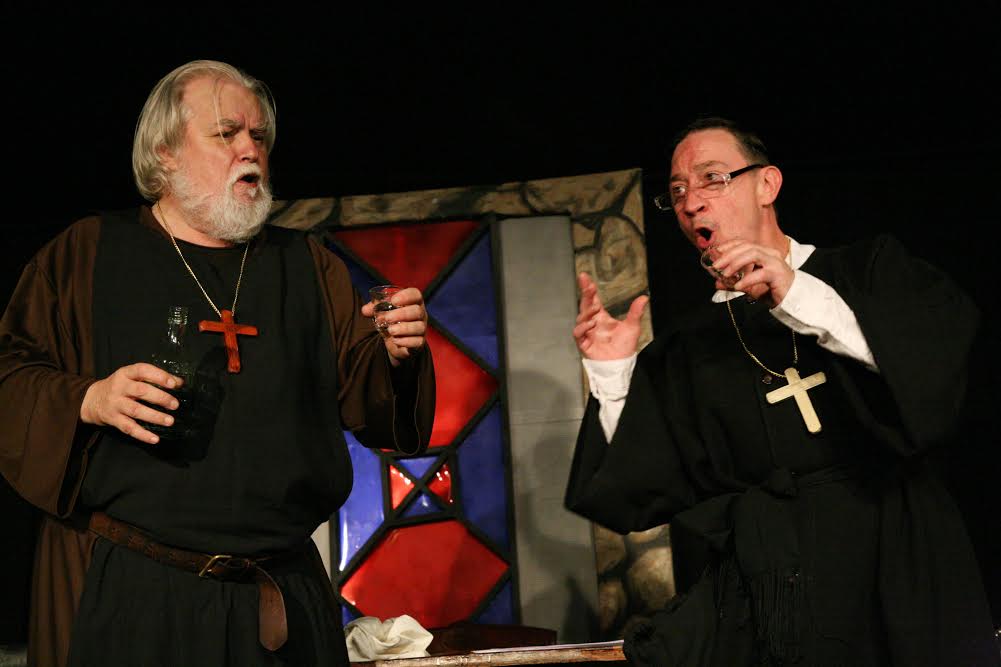 ---
Featuring David McKay, Billy Riddoch and Laurie Ventry. 
Adapted by Stuart Paterson from the delightfully wise and funny short story by Anton Chekhov.
Archdeacon Orlov is exhausted after his Easter sermons, Father Andrey is desperate to save his reprobate son, and Father Anastasy is dying for a glass of vodka, but if the Archdeacon's magnificent letter to the boy can't help, then what can? How can we be true to our better selves when duty gets in the way of love?
Stuart Paterson His many stageplays include King of the Fields, Moon Street and new versions of Chekhov's The Cherry Orchard, Uncle Vanya, The Seagull and Three Sisters, and Strindberg's Comrades.  He has recently completed a stage adaptation of Chekhov's story The Black Monk, and a new play Cars and Boys was staged in Spring 2014 at Dundee Repertory Theatre. He is currently working on a screen adaptation of Doctor Glas by Hjalmar Soderberg His children's plays, first performed at The Glasgow Citizens' Theatre and The Edinburgh Lyceum Theatre have since been staged throughout the UK, and recently in the USA, Finland, Holland, Sweden and by Den Nationale Scene in Norway, the theatre founded by Ibsen, and by Theater Der Jugend in Vienna.
Please note this play ended on Sat, 17 September, 2016.