Please note this play ended on Sat, 20 April, 2019.
Directed by Jack Nurse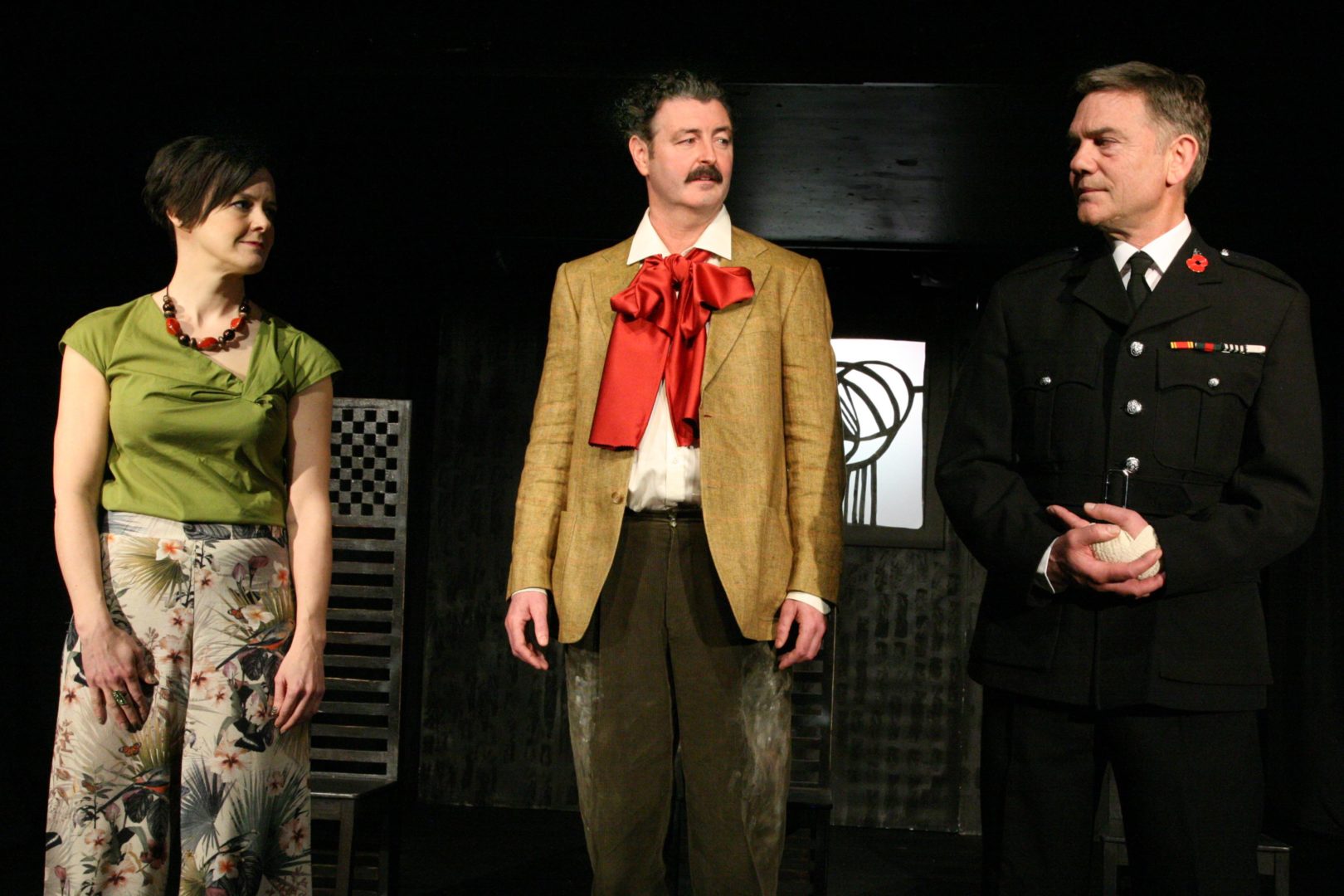 Cast: Janet Coulson, James McAnerney and John Michie
Ninety years after his own demise, Charles Rennie Mackintosh's internationally acclaimed masterpiece lies in ruins. For the second time in four years a fire has torn through Glasgow's most venerable building, tearing just-healed scars wide apart once more. Should we save The Mack or just let it go? Are there really things "more precious more beautiful – more lasting than life itself?"
Presented in association with the Traverse Theatre.
Rob Drummond is a playwright, performer and director. His wide-ranging work includes two CATS award-winning plays for young audiences, Mr Write (National Theatre of Scotland) and Uncanny Valley (Borderline Theatre and Edinburgh International Science Festival), Rob Drummond: Wrestling (The Arches), multi award-winning Bullet Catch (The Arches), CATS award-winning Quiz Show (The Traverse), acclaimed thriller Grain In The Blood (The Traverse), The Broons (Selladoor), dating show In Fidelity (HighTide) and The Majority, for the National Theatre of Great Britain. Rob has previously written five shows for Play Pie and a Pint, including last year's Eulogy.
Please note this play ended on Sat, 20 April, 2019.