Please note this play ended on Sat, 03 September, 2016.
Directed by Johnny McKnight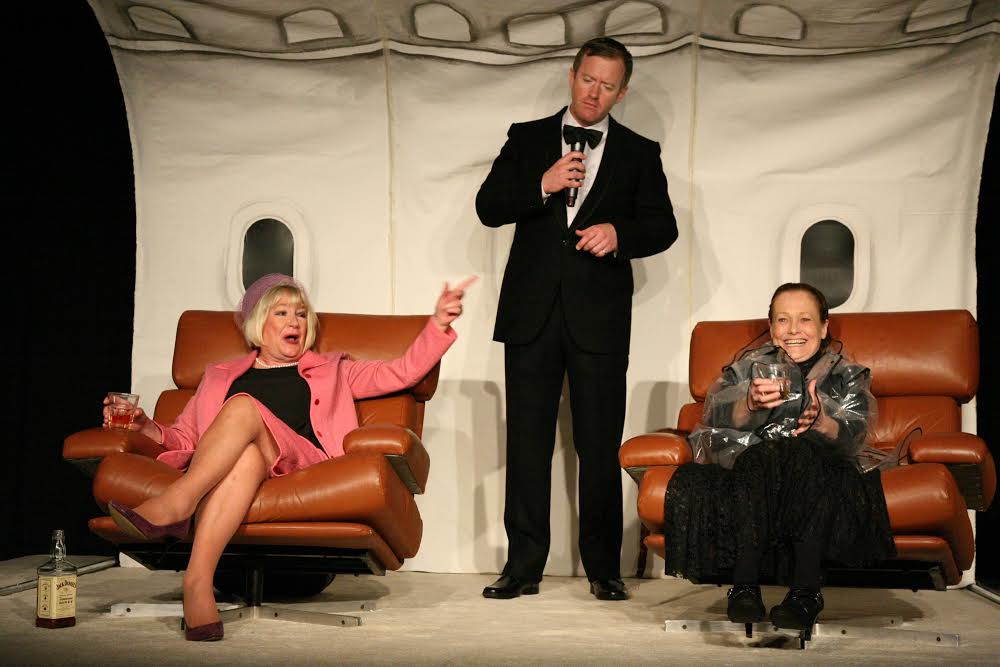 Featuring Maureen Carr, John Kielty and Barbara Rafferty.
California, January 1977.  Dolly Sinatra, mother of the iconic singer, boards a Lear jet with her recently widowed friend Ella.  They're off to Las Vegas to see 'Ol Blue Eyes open at Caesar's Palace.  Ella enjoys quizzing her pal about her tempestuous relationship with her famous son.  But old tensions between the two women bubble to the surface, threatening the trip…
Clive King was born in Dublin and moved to Glasgow in 2002 to story edit River City.  He fell in love with Scotland, which has been home ever since.  Clive is delighted to be returning to A Play, a Pie and a Pint, where he and the composer Hilary Brooks collaborated on the mini-musical Meeting Matthew in 2007.  Brooks & King are currently developing a musical adaptation of the classic film A Matter of Life and Death with the Citizens Theatre/Ambassadors Theatre Group.  In 2016 Clive joined the Tron 100 Club, where The Real Mrs Sinatra started life as part of the Tron 100 Festival.
Please note this play ended on Sat, 03 September, 2016.