Directed by Jemima Levick | Cast - Paul McCole, Stephen McCole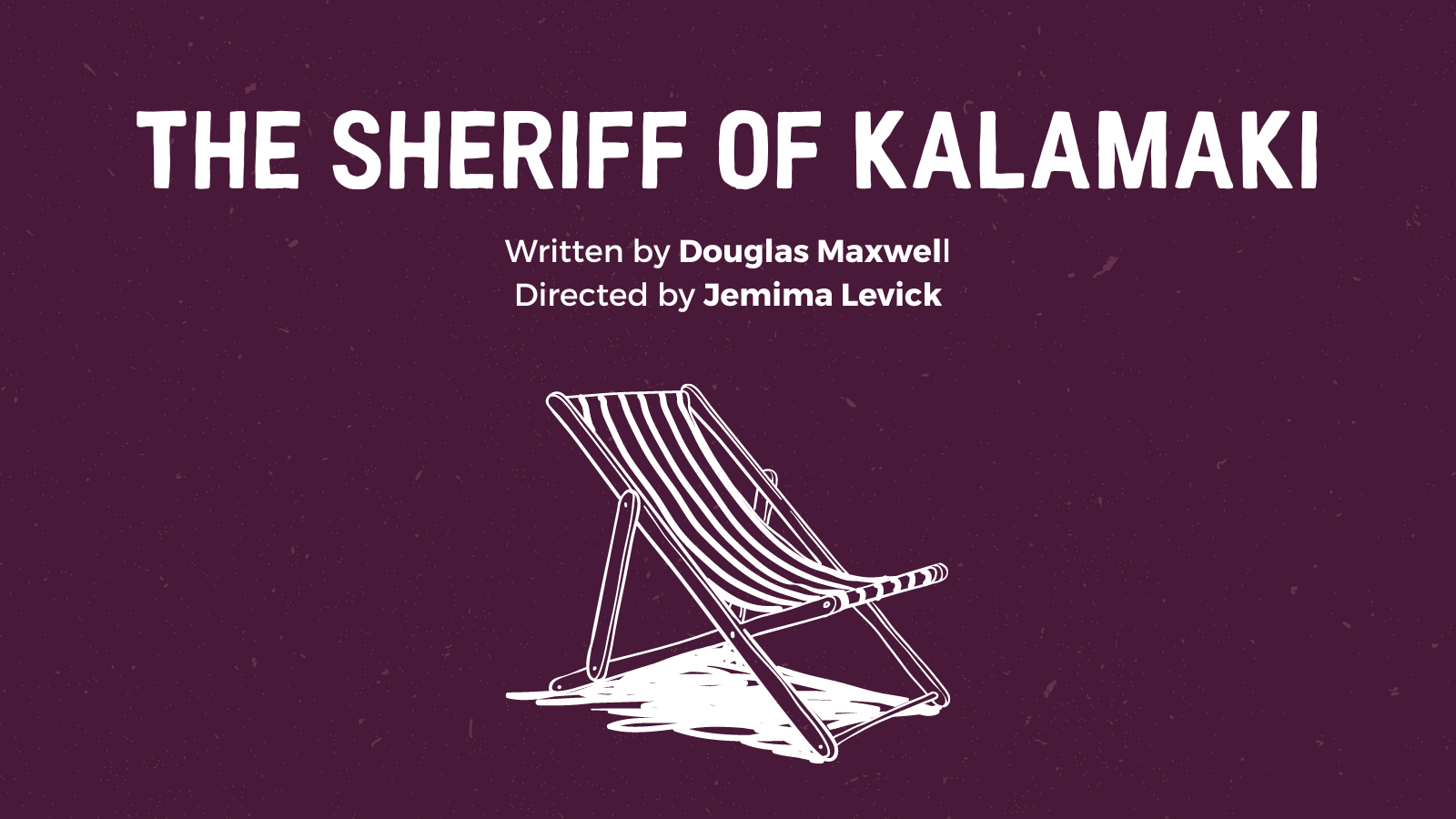 A sun-drenched comedy-drama by Douglas Maxwell about the myths we tell ourselves about living a "good" life.
Kalamaki is a tourist trap at the southern tip of the Greek island of Zante – and to Dion, it's heaven. He came here on holiday thirty years ago and he's never gone home.
After working in every job Kalamaki has to offer, Dion has finally found his perfect position as "The Sheriff" – getting paid by a local cop to keep an eye on the troublesome Brits abroad and nipping disasters in the bud.
This newfound gig gives Dion some pride but when an old face from Scotland arrives looking for help, Dion realises he may have to sacrifice his future and return to his lonely life as an outlaw…which is a price he just can't pay.
Co-presented with Traverse Theatre, Ayr Gaiety and Aberdeen Performing Arts.
Dates
Oran Mor, Glasgow: 25-30 September 2023
Traverse Theatre, Edinburgh: w/c 2 October 2023
Ayr Gaiety: w/c 9 October 2023
The Lemon Tree, Aberdeen: w/c 16 October 2023
Cast
DOUGLAS MAXWELL has been one of Scotland's top playwrights since his debut in 2000. His previous shows for PPP include Backpacker's Blues, A Respectable Widow Takes to Vulgarity and Man's Best Friend starring Jonathon Watson.  
Previous plays include I Can Go Anywhere (The Traverse, Edinburgh), Charlie Sonata (The Royal Lyceum Edinburgh) The Whip Hand (The Traverse/Birmingham Rep), Yer Granny (National Theatre of Scotland) Fever Dream: Southside (The Citizens, Glasgow) Decky Does a Bronco (Gridiron) and the book of the musical, Orphans (National Theatre Scotland). 
Fatbaws, directed by and starring Peter Mullan, was produced by the NTS and the BBC as part of their online lockdown series, Scenes For Survival.  It has been seen by over a million people and was nominated for a Scottish BAFTA.
JEMIMA LEVICK has been Artistic Director of A Play, A Pie and A Pint (PPP) since April 2021. Between 2016-21 she was Artistic Director & Chief Executive of Stellar Quines, and prior to that, Associate & latterly Artistic Director of Dundee Rep.
She has won and been nominated for a number of awards & has directed more than 40 professional productions. Recent credits include Cinderella (Dundee Rep); Maggie May (Leeds Playhouse, Leicester Curve & Queens Theatre, Hornchurch); Sally, SCOTS, Meet Me at the Knob, The Great Replacement (PPP); and episodes of River City (BBC). She has also directed for NTS, Royal Lyceum, Dundee Rep, Stellar Quines, Borderline, Grid Iron, Traverse & Paines Plough.