Please note this play ended on Sat, 26 February, 2022.
Directed by April Chamberlain | Cast - Paul James Corrigan, William MacBain and Charlene Boyd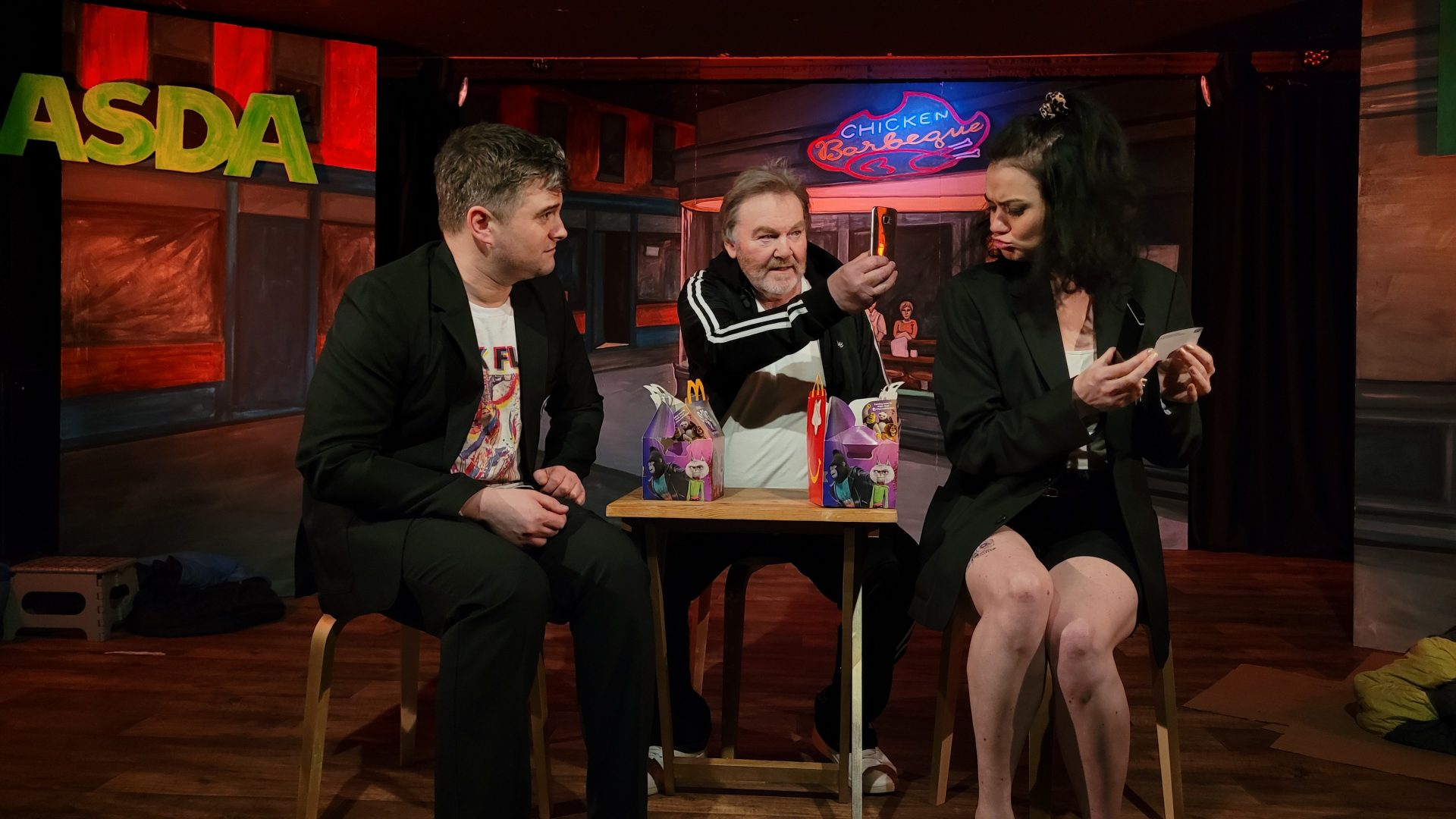 Williejohn is the Ticket Meister, a man with a gift. He has an eye for the vulnerable, the mentally-dishevelled, and the hapless lost souls of the streets. Soon, Williejohn comes to believe he has an unknown stalker who is a threat to him, and he becomes erratic, fretful, and paranoid – there is undoubtedly a person shadowing him and an inevitable confrontation looming… but with whom? Who is Williejohn's shadowy nemesis?
Presented in association with Beacon Arts Centre.
Cast
Tour Dates
Beacon Arts Centre w/c 28th Feb, 2022
PETER MCDOUGALL is an established writer with various awards; a Prix Italia, a Bafta, Play of the Decade and a Bafta Life Time Achievement award.  Most of his films were done in the late seventies early eighties, including; Just Another Saturday, Just a Boy's Game, Shoot for the Sun, The Elephant's Graveyard among others.  His last film script was Whisky Galore, starring Eddie Izzard, Gregor Fisher, James Cosmo, et al.  McDougall was one of the writers for the inaugural first season of A Play, a Pie and a Pint.  The Ticket Meister is his ninth play for Oran Mor.

APRIL CHAMBERLAIN started working in theatre at Wildcat Stage Productions where she was General Manager.  She went on to work in television production, and was co-founder and Managing Director of The Comedy Unit, an award winning TV and radio production company. Until 2020, April was joint Artistic Director of A Play, A Pie and A Pint.  She is chair of the Citizens' Theatre.  The Ticket Meister is her fourth show as director and she's delighted to be back at PPP.
Please note this play ended on Sat, 26 February, 2022.