Please note this play ended on Sat, 31 October, 2015.
Directed by Emily Reutlinger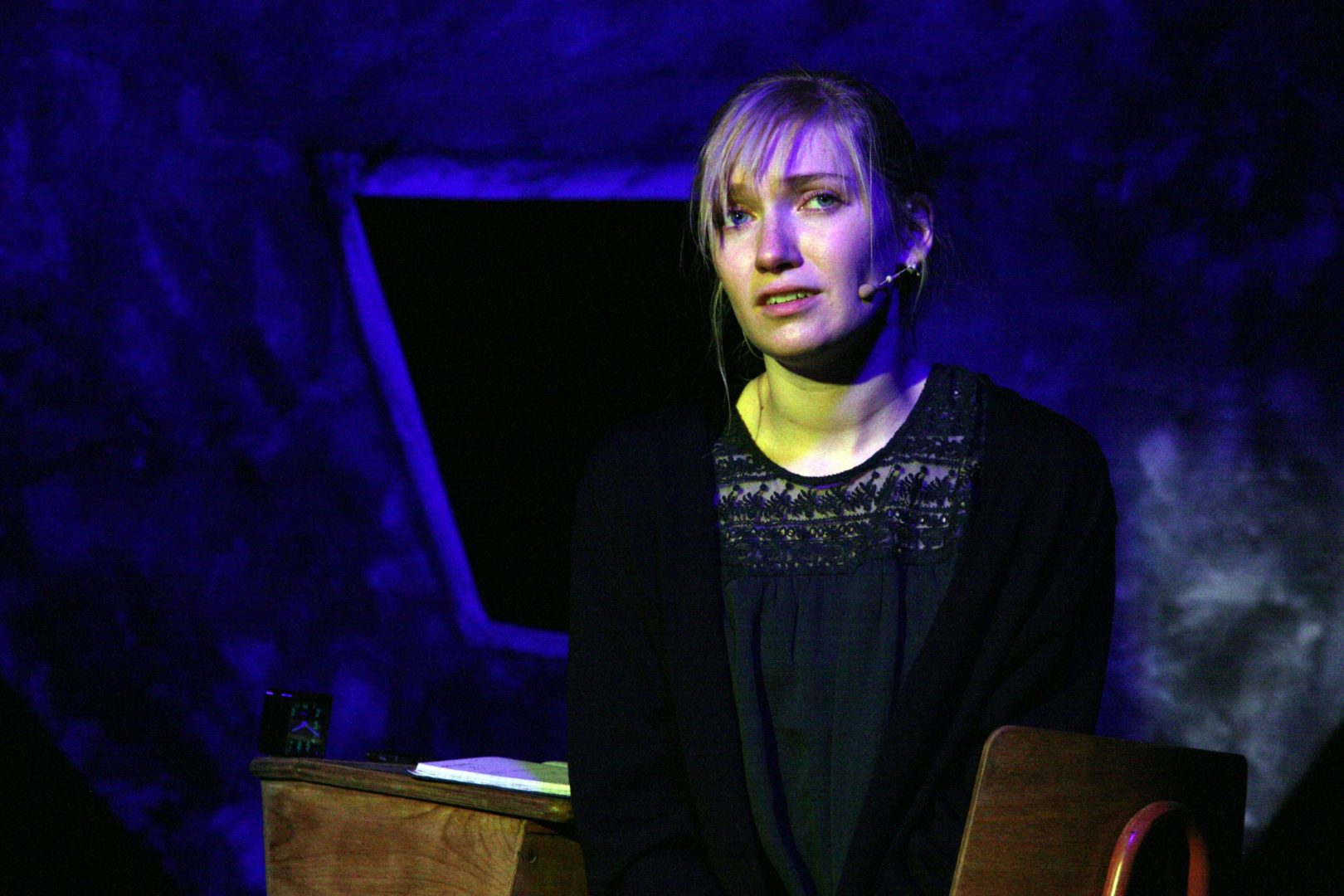 Composed by Pippa Murphy
Featuring Kim Allan and David Rankine 
Presented in association with Aberdeen Performing Arts and sound – Scotland's Festival of New Music
A woman's chronic somniphobia (fear of sleep) leads her to develop an elaborate system of rituals in order to survive the hours of night – measuring time, light, distances, stars – until day breaks and the world around her wakes up.  Inspired by the work of Aberdeen's Royal Astronomer Sir David Gill, alchemy, fantasy and bats, the play explores what happens to our sensory perception when familiar routines are under threat.
Rebecca's work spans theatre/performance, poetry, prose and numerous collaborative projects.  Her early plays were produced at the Arches in Glasgow – 'fascinatingly complex, audacious and at times brain-poppingly clever work' (Neil Cooper, The Herald).  Recent projects include The Ballad of Juniper Davy and Sonny Lumiere (poetry performance), Unmapped (poems and paintings, with Anna King), Little Forks (live literature), For the Bees(with Mr McFall's Chamber) and Rules of the Moon (text/sound/performance with Philip Jeck).  She was included in the Saltire Society's 2014 list of Outstanding Women of Scotland, for contributions to Scottish culture and society.   www.rebeccajoysharp.com
Please note this play ended on Sat, 31 October, 2015.