Please note this play ended on Sat, 09 May, 2015.
Directed by Davey Anderson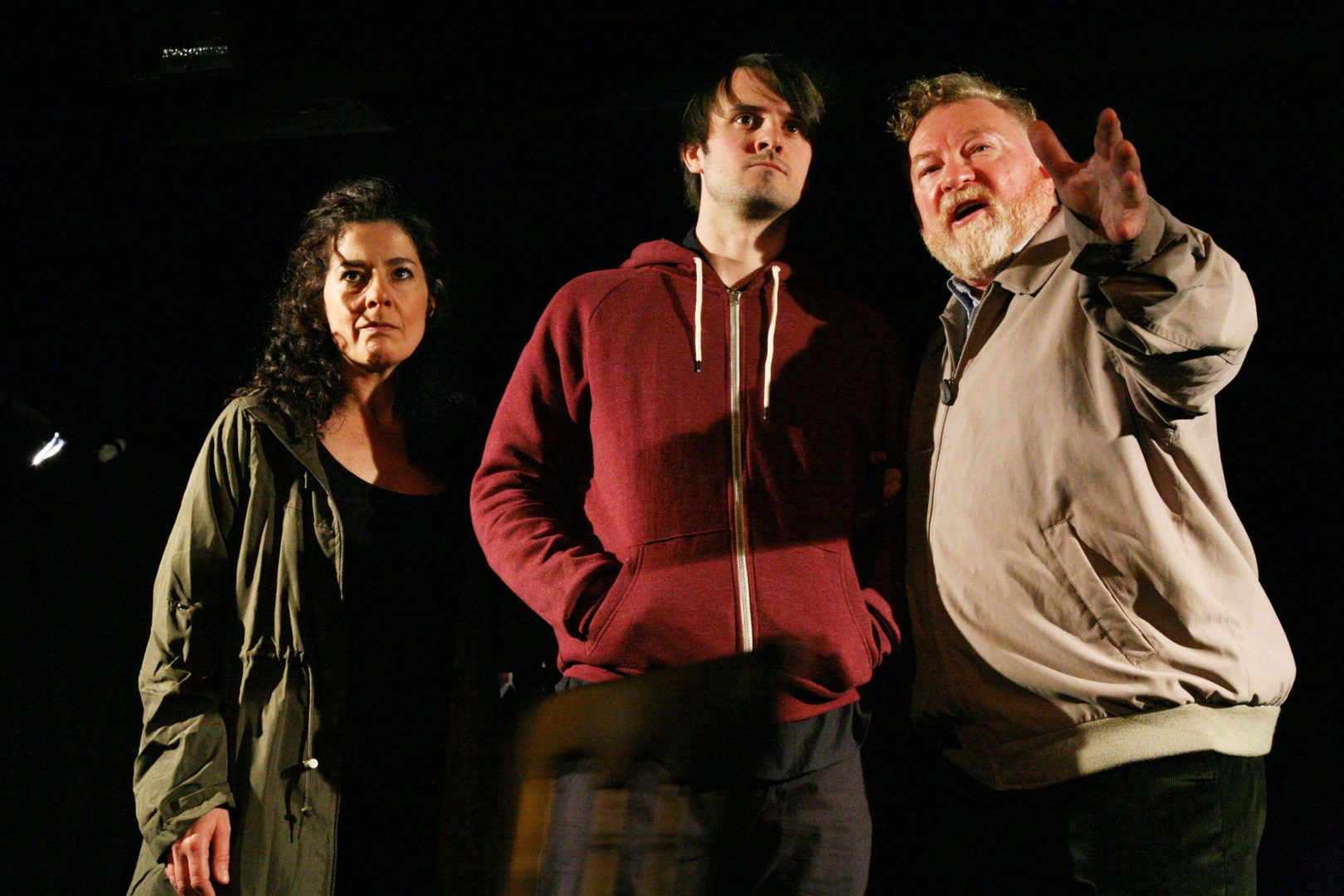 Literal translation by Alexandra Smith
Featuring Lewis Howden, Anita Vettesse and  Mark Wood
Russian troops enter Ukraine. But the war hasn't started yet. Not officially.
Meanwhile, protestors take to the streets, parents lose their children, strangers find lovers, journalists lie on television, cancer patients crack jokes about the absurdity of existence, the downtrodden dream of rising up against their oppressors and everyone everywhere is addicted to something.
'You see all these people in the subway with icy cold eyes. Burning inside. It's either gastritis, or their souls, or God knows what. They look like they could pounce at any moment, tear you apart and eat you alive.'
A darkly funny, kaleidoscopic look at contemporary Russia on the brink.
Mikhail is a playwright and screenwriter working in Moscow. He began writing for theatre in 2000, and has been working professionally in the field since 2005. He is a member of the "New Drama" movement of young Russian playwrights. He is a frequent participant in playwriting seminars and workshops across Russia, and is the author of more than 15 plays and screenplays, some of which have been written in collaboration with his brother Vyacheslav. Mikhail has lectured at Russian State University for the Humanities, and taught documentary theatre seminars. His plays have been staged in Russia, Great Britain, Finland, Turkey, Belorussia, Kazakhstan and Uzbekistan.
A Play, A Pie and A Pint, in association with National Theatre of Scotland and the University of Edinburgh, presents
A Play, A Pie and A Pint: International Plays from Ukraine and Russia
Three new plays from Ukraine and Russia
Curated by Nicola McCartney
Please note this play ended on Sat, 09 May, 2015.