Please note this play ended on Sat, 25 November, 2017.
Directed by Alison Peebles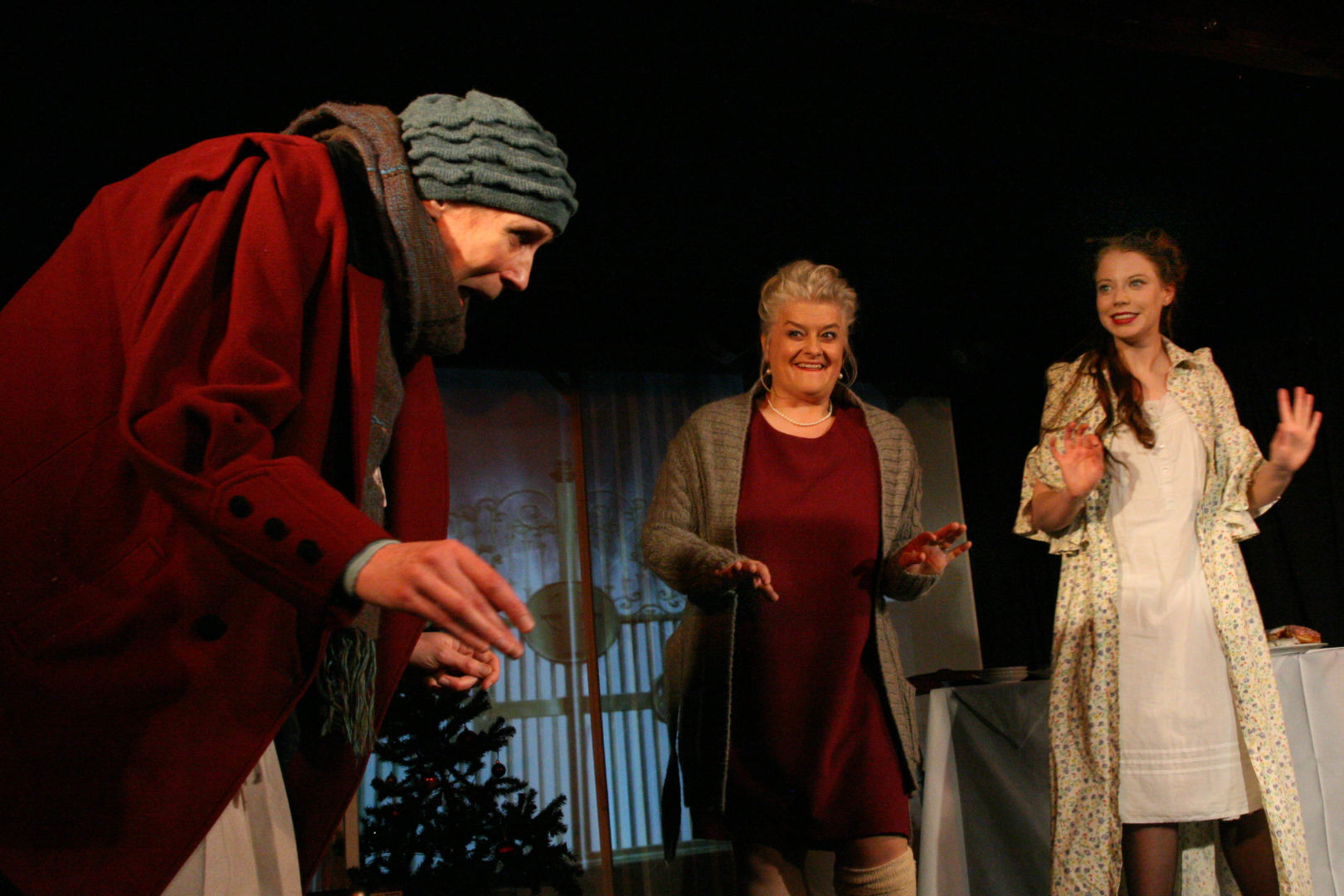 Cast: Deborah Arnott, Sandra McNeeley and Meghan Tyler
Margaret and Grace are preparing a little party for their long lost sister, Dorothy. They've dressed up, they have food she likes, and they're even prepared to suffer the music of Dorothy's favourite songstress, Vera Lynn. But there are a couple of flies in the ointment:
1.  The sole person Dorothy needs to see, can't come to the party,
And 2.  Margaret and Grace are dead.
Lynn Ferguson is a writer/performer/ and all round general show-off, hailing from the cosmopolitan metropolis of Cumbernauld.  Her first job after graduating from the RSAMD was with Morag Fullarton, so Lynn is thrilled to be working with Morag again.
In between times, she's worked on two Oscar winning movies, grabbed a Stage Award for Acting,  been regular host for The Moth and appeared periodically on TV. She's written for CBS, Pixar, three series of her own sitcom for BBC radio 4, and a cluster of plays for Edinburgh and beyond.
She co founded YouTellYours.com in 2015 to coach people in narrative.
Please note this play ended on Sat, 25 November, 2017.