Please note this play ended on Sat, 25 June, 2022.
Directed by Catrin Evans | Cast - Mohsen Ghaffari and Saba Amini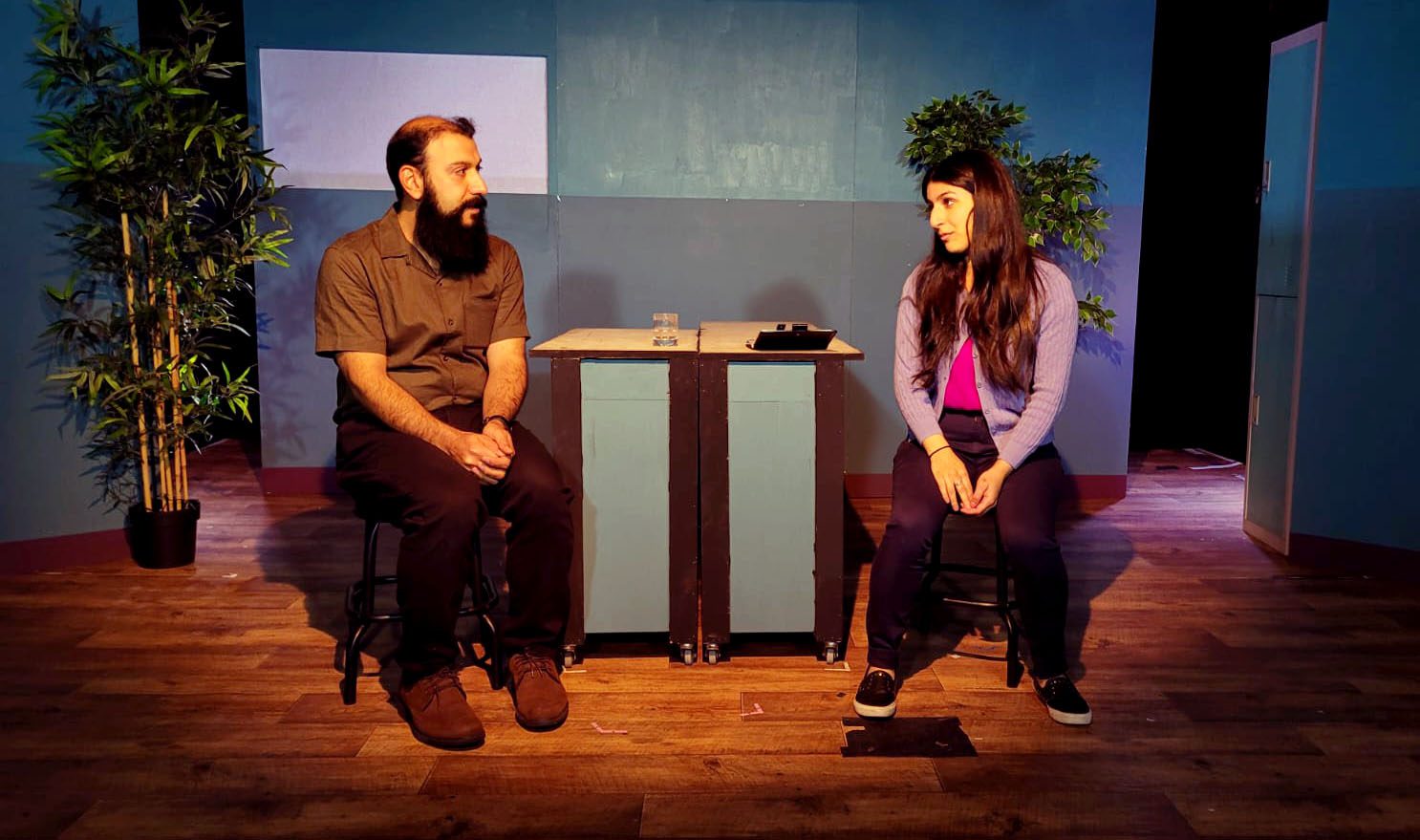 What makes a good story? Not always the simple truth. For Ashraf, the words between why they left, how they got here and why they need to stay are hanging in the air. Their interpreter might be reshaping the story and we don't yet know how it ends. The Words is an urgent exploration of home office asylum interviews and the single most important story you might one day need to tell to survive.
Cast
MARYAM HAMIDI's recent credits include 'Ghost Stories: I look down on myself' (PitclochryFT), 'Flying Dreams' (BBC Radio 4), 'Drivetime' (BBC Scotland/Ulster) and multiple episodes of CBeebies live action comedy drama 'Molly & Mack'. For film, Maryam has written/directed short films 'Bahar' (Moquette films/Short Circuit/BFI) and 'Bloody Love' (Clan/SFTN). She was selected for the inaugural BBC Scottish Drama Writers Programme, has received the Playwright's Studio Scotland 'New Playwright's Award', Fire Exit's 'Pyromania' Award and her one woman show 'the Chronicles of Irania' (co-writer Catrin Evans) was shortlisted for the Amnesty Award.
CATRIN EVANS is a theatre-maker based in Glasgow, where she has been Head of Creative Learning at the Citizens Theatre since April 2021. Directing work includes: Niqabi Ninja (Independent Arts Projects); I Hear The Image Moving (Tramway); Endurance (A Moment's Peace); Dear Scotland (National Theatre of Scotland); Leaving Planet Earth (Grid Iron/Edinburgh International Festival). As a writer her credits include: The Land Beneath My Feet (Dundee Rep); The Duchess' Army (Stage to Page); Thank You (A Play, a Pie & a Pint plus an adaption for BBC Scotland Radio); We had Song (Stellar Quines, Rehearsed Reading); The Jean Jacques Rousseau Show, Demons, To Hell and Back (A Play, a Pie & a Pint as part of the DM Collective for whom she also directed and co-directed). She founded and is now Associate Artist for A Moment's Peace Theatre Company. Catrin completed an AHRC-funded practice-based PhD at the University of Glasgow in 2020.
Please note this play ended on Sat, 25 June, 2022.