Please note this play ended on Sat, 11 March, 2023.
Directed by April Chamberlain | Cast - George Drennan, Helen Logan, Clare Waugh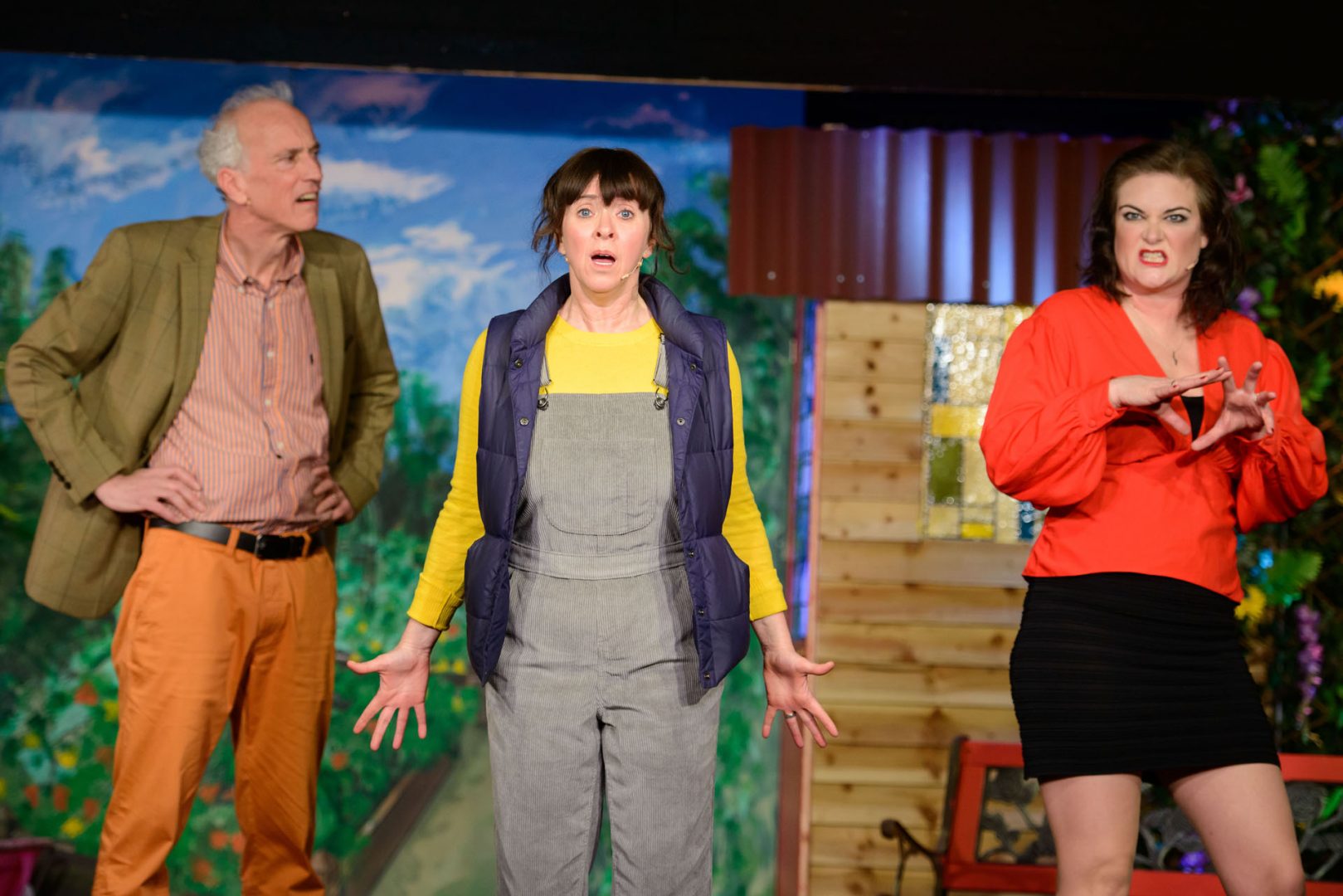 A new mini musical about marrows, mayhem and murder.
The Juliet Allotments are the most sought-after plots in Glasgow's West End and constantly eyed by covetous property developers.
The stalwart gardeners have managed to stand their ground, providing a united front and staving off the development of luxury flats on the land of their precious allotments…until now.
Music and lyrics by Andy McGregor.
Co-presented with Aberdeen Performing Arts and Ayr Gaiety.
Dates
Oran Mor, Glasgow: w/c Mon 6 March
The Lemon Tree, Aberdeen: w/c Mon 13 March
Ayr Gaiety: w/c Mon 20 March
KIM MILLAR is an award-winning television writer and storyliner who has worked across continuing dramas, prime time and theatre.
APRIL CHAMBERLAIN is a director/producer with experience in television and theatre. Previous plays directed for PPP include: #71 by Karen Dunbar, A Respectable Widow Takes to Vulgarity by Douglas Maxwell, No 1 Fan and Mr Moonlight, both by Kim Millar and The Ticket Meister by Peter McDougall.
ANDY MCGREGOR trained at Glasgow University and the Royal Conservatoire of Scotland. Shows he has written, composed and directed include Spuds, A New Life, Crocodile Rock, The Rise and Inevitable Fall of Lucas Petit, Pure Freezin', Love 2.0 and Vinyl Idol (with Debbie Hannan). He wrote and composed The Park (National Theatre of Scotland) and directed Ever Young (Beacon Arts Centre). He has made various Christmas shows for wee ones at The Citizens Theatre and wrote and directed Lost in Pantoland and The Snow Queen (PACE). He has directed Dead Air (Stockroom) The Dolls Dragged Up (Scottish Tour), Disturbed (Play, Pie and a Pint), Godspell and various Shakespeare's for the RCS. He has composed for The Royal Court, The National Theatre of Scotland and the National Youth Theatre. He composed and sound-designed The Ugly One (Tron).
Please note this play ended on Sat, 11 March, 2023.