Please note this play ended on Sat, 30 May, 2015.
Directed by Candice Edmunds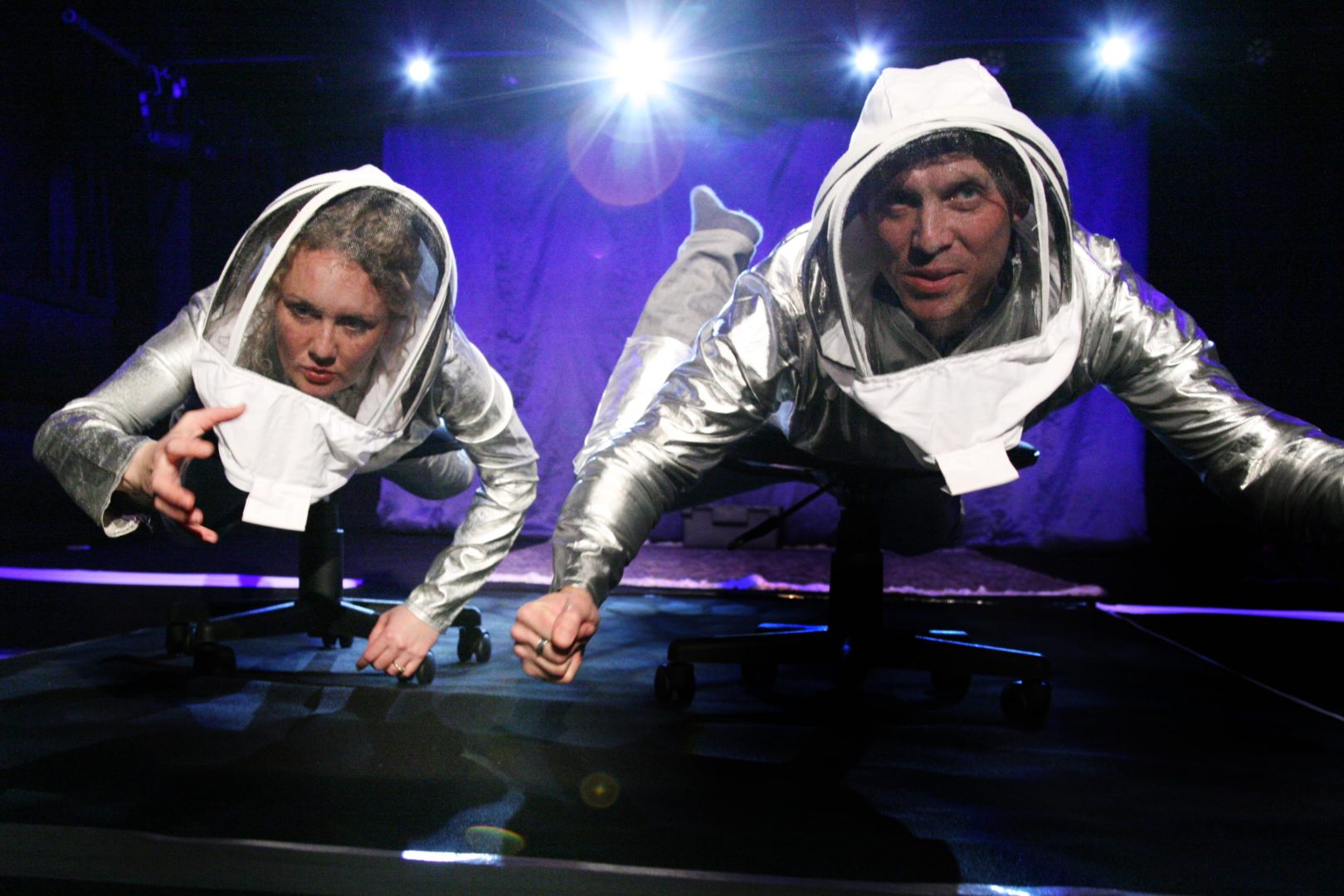 Literal translation by Alexandra Smith
Featuring Simon Donaldson and Kirsty Stuart
A surreal and fantastical journey through contemporary Russia as seen through the eyes of one of Russia's most popular and controversial playwrights. Issues such as gay rights, corruption and love are seen through prisms as wide ranging as Penguins in the Antarctic to a girl on a forest floor. This piece of magic realism will transport the audience to an imaginative Russia never before seen on the Scottish stage.
Yuri Klavdiev is a celebrated Russian playwright and screen writer whose works have been translated and produced in the USA and UK at the Royal Court Theatre. He has also worked on Class Act Russia with the Traverse since 2004. As directed by Yury Urnov, Martial Arts stunned and delighted audiences at the Center for International Theatre Development's New Russian Drama Conference in 2009, and I Am the Machine Gunner, as directed by David White, had its premiere at the Baltimore Theatre Project, and toured to Chicago and San Diego, among other cities.
Peter Arnott has worked as a playwright, principally in Scotland, since 1984. He has also written songs and screenplays. Peter recently worked with the National Theatre of Scotland on Dear Scotland at the Scottish National Portrait Gallery.He is the winner of UK Theatre, Creative Scotland and Fringe First Awards.
He was writer-in-residence at the Tron Theatre in 1990, the National Library of Scotland in 2008-2011, and at the Genomics Forum and Traverse Theatre at University of Edinburgh in 2011-12.
Recent successes include his plays with music, Why Do You Stand There in the Rain, Janis Joplin: Full Tilt and Propaganda Swing.
He is currently under commission to Mull Theatre and to the University of Edinburgh for Ensemble, an exploration of theatre and censorship in the former German Democratic Republic.
A Play, A Pie and A Pint, in association with National Theatre of Scotland and the University of Edinburgh, presents
A Play, A Pie and A Pint: International Plays from Ukraine and Russia
Three new plays from Ukraine and Russia
Curated by Nicola McCartney
Please note this play ended on Sat, 30 May, 2015.