Please note this play ended on Sat, 29 September, 2018.
Directed by John Bett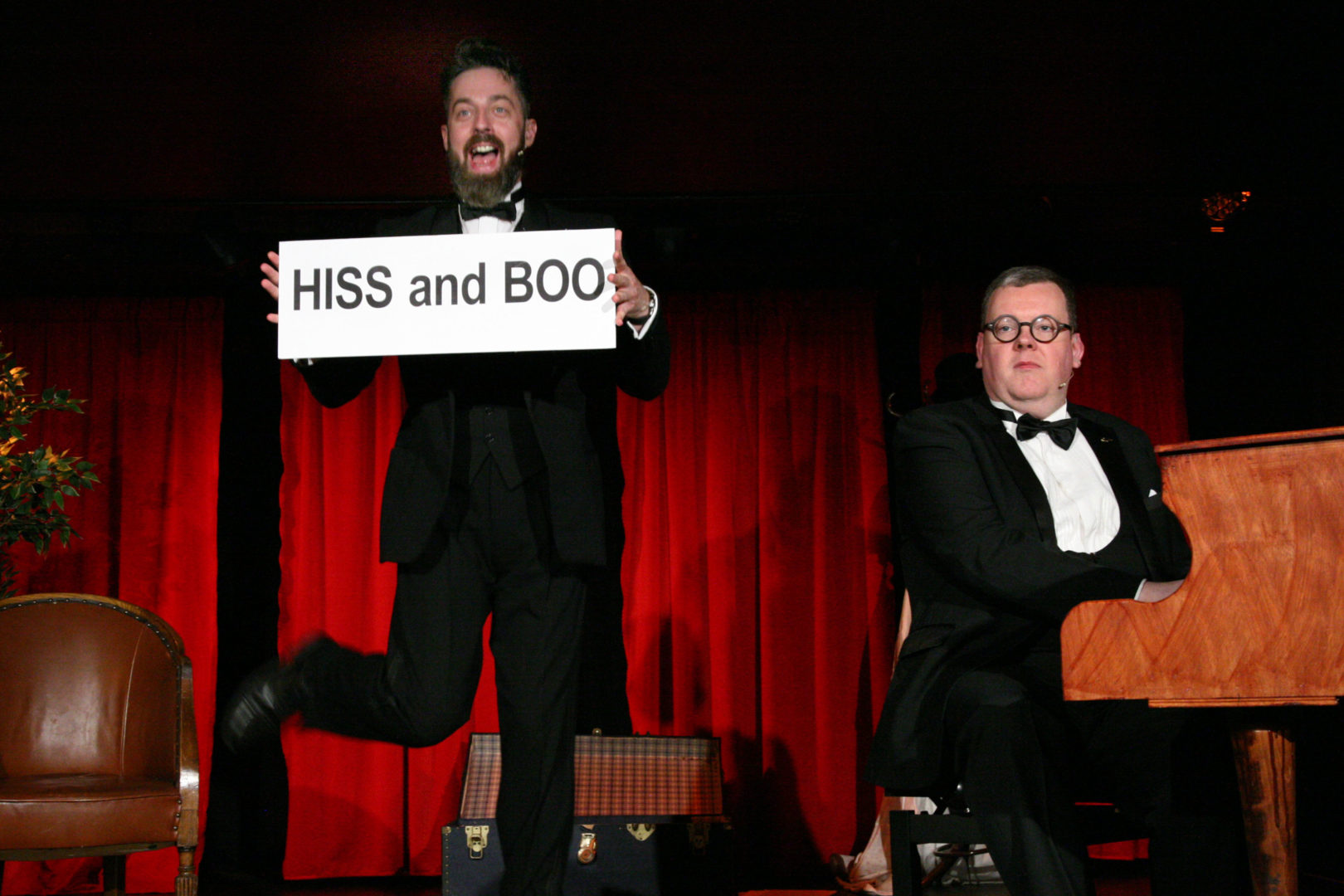 Cast: Gordon Cree & John Jack
Presented in classic revue format, Tipping The Hat provides a different lunchtime experience by bringing the satirical songs of Michael Flanders and Donald Swann, a stage duo of the fifties and sixties, to a contemporary audience. Two men and a piano invite you to enjoy some silliness, be touched by elegant sadness, savour humanity, and revel in delicious wit.
Produced in association with the Traverse
John has been a professional writer since having translations published in The Scotsman at the age of 16. He has written for radio, television and the stage. His previous work for Oran Mor includes Shirred Eggs, Ocean Swell. Laughing at the Furher, According to Ben, and the jazz opera (with composer Robert Pettigrew) Night Hawks. His play Talk About It won a Fringe First for the Traverse Theatre and his first piece with Dorothy Paul See That's Her won a Bafta Light Entertainment Award.
At the invitation of Fiona Kennedy he writes the yearly Nae Ordinary Burns Supper for Aberdeen and the touring show The Kist.
He is also an award winning actor and director.
Please note this play ended on Sat, 29 September, 2018.