Please note this play ended on Sat, 24 November, 2018.
Directed by Beth Morton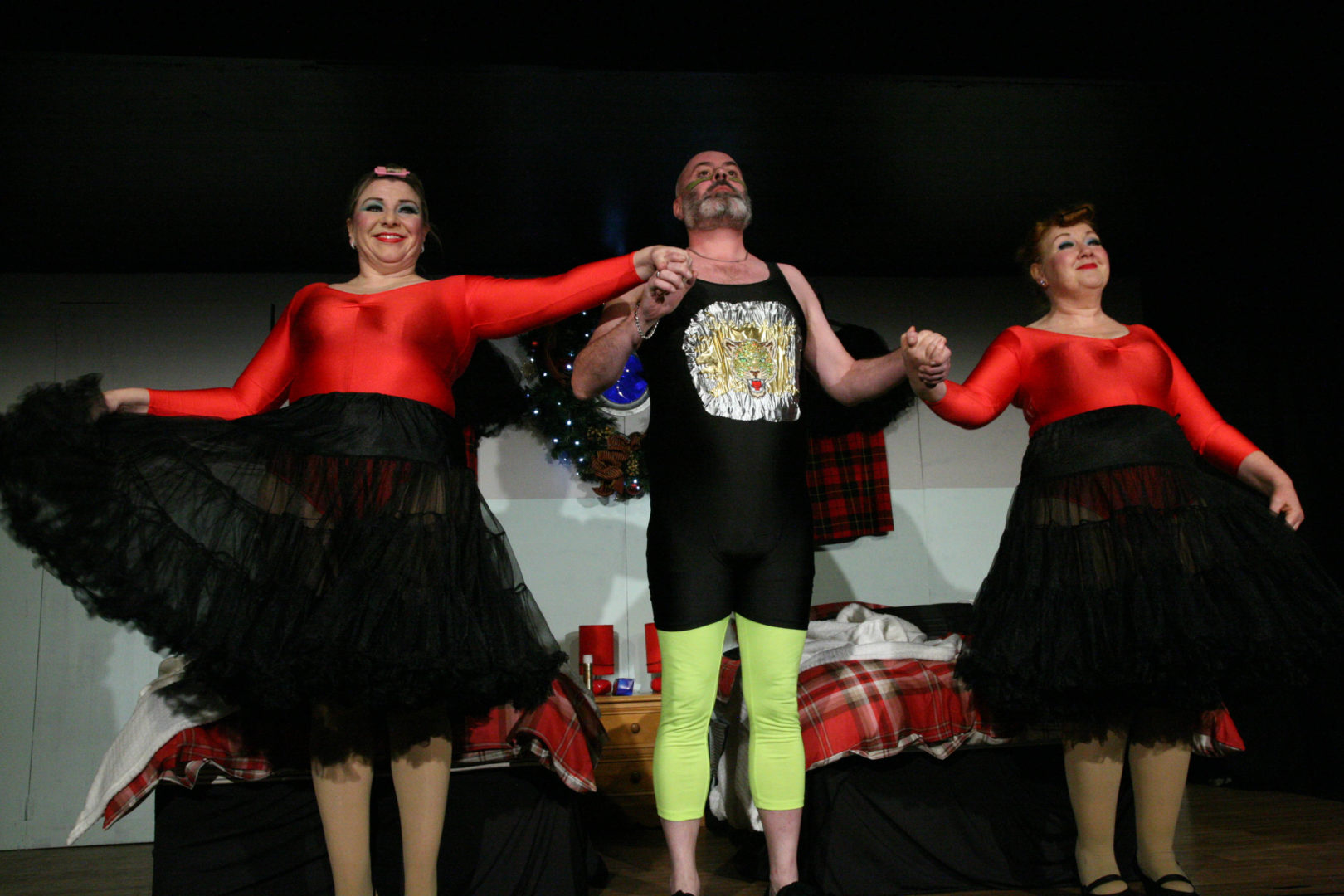 Cast: Julie Coombe, Libby McArthur & Mark McDonnell
Sisters, Sandy and Rose claim to be identical in almost every way: Runaway winners of Butlin's talent competition 1959, they've been tartan-clad singing sensation, "The Heather Belles" ever since.
For the last 20 years they've entertained exhaustively on Mediterranean cruise-ships. So, when they unexpectedly find themselves free to spend Christmas in Boness with their elderly mother, Shona, they pack up their mini-kilts with glee.
Just one more performance and they'll be back on shore. Easy.
Except, no one can predict what gets left high and dry when the tide turns.
Presented in association with Aberdeen Performing Arts
Lynn Ferguson is a writer/performer/ and general show-off, hailing from the cosmopolitan metropolis of Cumbernauld.
Since leaving the metropolis, she's worked on two Oscar winning movies, grabbed a Stage Award for Acting, hosted regularly for The Moth and appeared periodically on TV. She's written for CBS, Pixar, three series of her own sitcom for BBC radio 4, and a cluster of plays for Edinburgh and beyond, and "The Weir Sisters" for Play Pie and a Pint, Autumn 2017
She co founded YouTellYours.com in 2015 to coach people in narrative, and to teach them how to be show-offs too.
Please note this play ended on Sat, 24 November, 2018.