Please note this play ended on Sat, 25 February, 2023.
Directed by Caitlin Skinner | Cast - Sean Connor, Billy Mack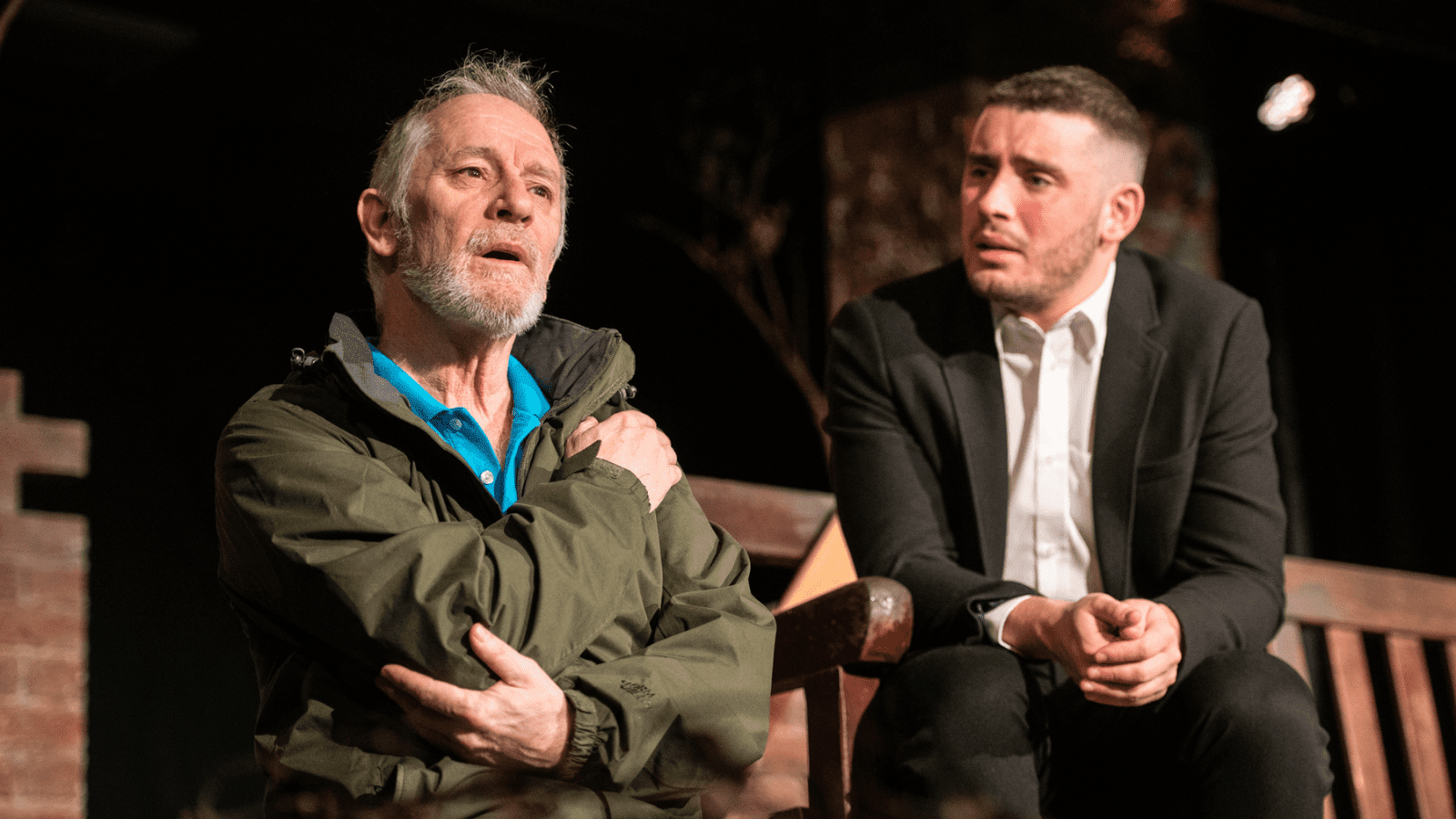 Until It's Gone is a new dark comic drama that explores what a dystopian world without women means for the men left behind.
In a future however many years from now where women are extinct, two men meet on a park bench. The younger has brought two Kia-Ora's to share, but the older doesn't want to know.
They've got a Government-issued pamphlet with bullet points to follow, but with step one 'turn up' proving a challenge, things don't seem promising.
Co-presented with Traverse Theatre, in association with Stellar Quines.
Dates
Oran Mor, Glasgow: w/c 20th February 2023
Traverse Theatre, Edinburgh: w/c 27th February 2023
Cast
Sean Connor
Billy Mack
Creative Team
Writer: Alison Carr
Director: Caitlin Skinner
Assistant Director: Neil John Gibson
Rehearsals
ALISON CARR is a writer whose theatre credits include Tuesday (National Theatre Connections Festival); The Last Quiz Night On Earth (Box of Tricks); Caterpillar (Finalist – Theatre503 Playwriting Award); Iris (Live Theatre, Winner – Writer of the Year, Journal Culture Awards); Fat Alice (Traverse Theatre/Òran Mór/Aberdeen Performing Arts); The Soaking of Vera Shrimp (Winner, Live Theatre/The Empty Space Bursary Award). Audio credits include We Step Outside And Start To Dance (ACE, National Lottery, Winner – OnComm Award); STUFF performed by Sophie Thompson (Painkiller Podcast); DOLLY WOULD (BBC Radio 4). Alison was a Finalist for the Women's Prize for Playwriting and she is an Associate Artist of Silent Uproar.
CAITLIN SKINNER is Artistic Director and CEO of Stellar Quines Theatre Company. She is also one half of feminist theatre company Jordan & Skinner and director of new writing theatre company Pearlfisher. She is former Associate Director at Pitlochry Festival Theatre and former Artistic Director of the Village Pub Theatre. She is co-host of feminist arts podcast Quines Cast (Stellar Quines/Traverse Theatre).
Recent directing credits include Sister Radio by Sara Shaarawi (Pitlochry Festival Theatre/Stellar Quines), The Time Machine, A Brief History of the Fragile Male Ego, At A Stretch and Sanitise (Jordan & Skinner), Hope and Joy by Ellie Stewart (Pearlfisher/Stellar Quines).
Please note this play ended on Sat, 25 February, 2023.