Please note this play ended on Sat, 22 April, 2023.
Directed by Julie Ellen | Cast - Madeline Grieve, Paul McCole, Nicola Jo Cully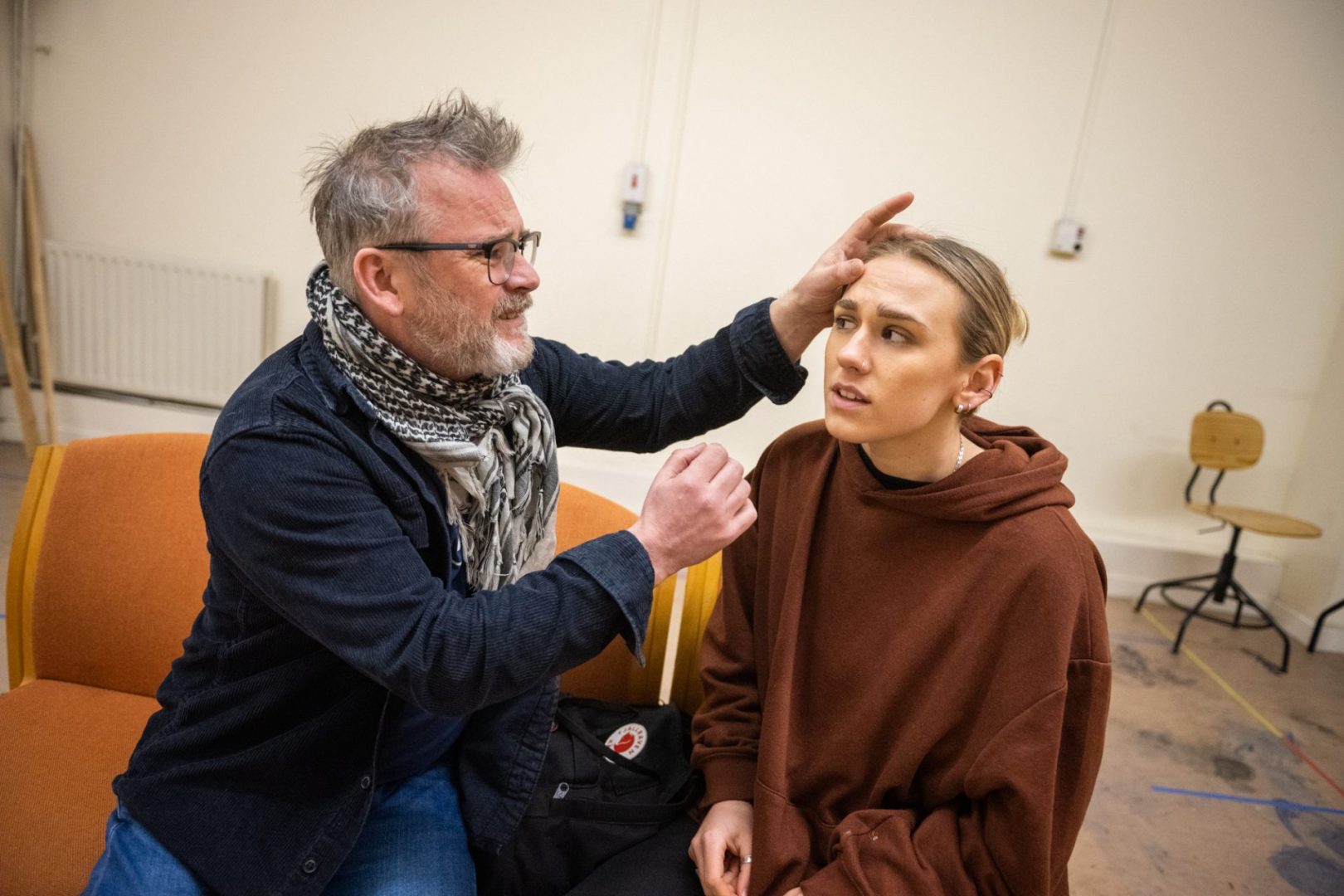 A comedy-drama about shared history, public shaming and the sh*t women face in the workplace.
Sandy Macrobert runs Stirling's finest, five-star historical tour. His daughter, Katie, flat broke and back in Stirling after years abroad, has come to work for him. She doesn't have much choice.
Sandy is determined she'll share his passion for educating and entertaining visitors about the Battle of Bannockburn, that they'll make a dream team – or at the very least, reconnect after years apart.
But when they get a damning review on Trip Advisor, it threatens to destroy the business and turns the tour, its politics and history, and Katie and Sandy's relationship into a whole new battleground..
Co-presented with Macroberts Art Centre.
Dates
Oran Mor, Glasgow: w/c Mon 17 April 2023
Macrobert Arts Centre, Stirling: w/c Mon 24 April 2023
Creative Team
Writer: Lesley Hart
Director: Julie Ellen
Designers: Gemma Patchett and Jonny Scott
Assistant Director: Georgia Blue Ireland
LESLEY HART is a diehard fan and several times writer, director, and performer of plays for A Play, A Pie and A Pint (PPP). Plays written include; World Domination (PPP/Sherman Theatre); Role Shift (PPP/Birds of Paradise); Flame Proof, 3 Seconds (PPP/Traverse Theatre); Saint One (PPP/Aberdeen Performing Arts). Other plays: Anna Karenina (Lyceum/Bristol Old Vic); Sherlock Holmes: A Study in Lipstick, Ketchup and Blood (Pitlochry Festival Theatre); Safe Keeping (Paines Plough); The Fundraiser (Horsecross Arts); and Personal Best (BBC Radio Scotland). Lesley received a Playwrights Studio Scotland New Playwrights Award in 2011. As an actor, Lesley also appears as a regular character in BBC Studios long running soap, River City.
JULIE ELLEN is the Artistic Director of Macrobert Arts Centre where she has directed Christmas shows Maw Goose, Sleeping Cutie, Eric the Elf's Chaotic Christmas and Weans in the Wood. Other directing credits include: Sunset Song (Selladoor Theatre); Cinderella and Jack and the Beanstalk (The Beacon Arts Centre); In An Alien Landscape (Birds of Paradise); and Glimmering Nymph, Baltamire and Miracle for Play, Pie and a Pint. Julie trained at Queen Margaret University. She was previously Artistic Director of The Beacon Arts Centre in Greenock, Creative Director of Playwrights' Studio, Scotland and Producer for Theatre Centre and for Suspect Culture.
Please note this play ended on Sat, 22 April, 2023.