Please note this play ended on Sat, 18 March, 2023.
Directed by Irene Macdougall | Cast - Richard Conlon, Bailey Newsome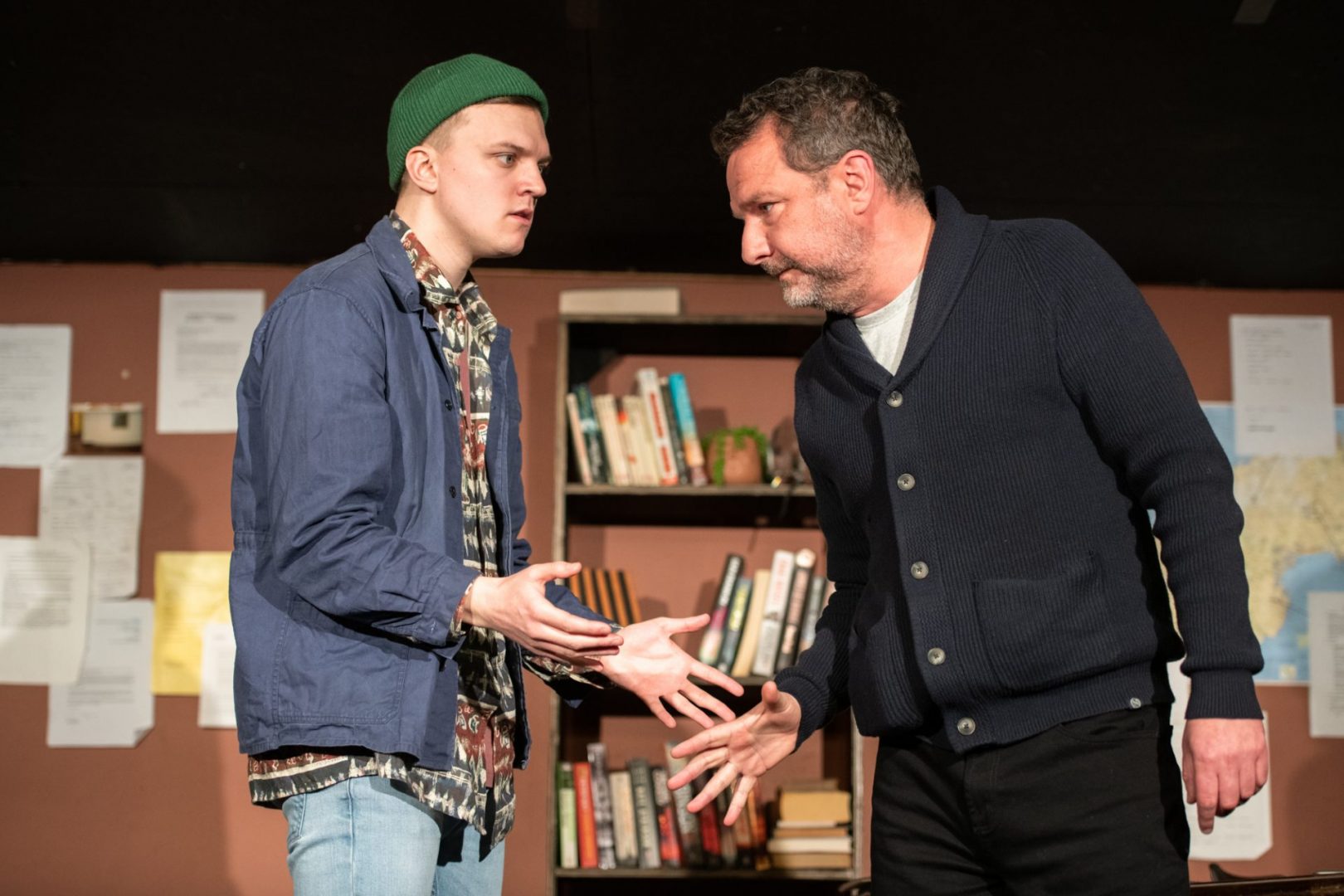 Two equally stubborn gay men from different generations face off with words and wits in this new comedy-drama.
Freddie is a gay man who writes gritty psychological thrillers and refuses to compromise his storytelling approach for the sake of representation or political correctness.
However, due to rising public criticism that his stories are inherently problematic, Freddie cracks under his publisher's pressure and hires a young sensitivity reader named Ben to keep him in check.
Write-Off is a new play explores the conflicting beliefs and biases of two gay men from very different generations.
Co-presented with Traverse Theatre, in association with Dundee Rep.
Dates
Oran Mor, Glasgow: w/c Mon 13 March
Traverse Theatre, Edinburgh: w/c Mon 20 March
AODHAN GALLAGHER is a playwright and screenwriter from Glasgow, who trained at the Rita and Burton School of Dramatic Writing at New York University, Tisch School of the Arts. Upon realising they wanted to tell authentic Scottish stories, they decided to move back home after graduating. Aodhan was a participant in the Playwrights' Studio Scotland 2019/20 mentorship scheme, Dundee Rep Stripped 2022, and currently works as a story-liner at BBC's River City. Write-off is their first production.  
IRENE MACDOUGALL has worked extensively in theatre all over Britain as an actor. She has been a member of Dundee Rep Ensemble for over twenty years. For Dundee Rep, Irene has directed The 39 Steps, Talk To Me Like The Rain And Let Me Listen, Whisky Galore and Much Ado About Nothing. She is a founder member of Stellar Quines Theatre Company. Irene has been in three productions at Play Pie and a Pint, but this is her first as a director.
Please note this play ended on Sat, 18 March, 2023.