Please note this play ended on Sat, 01 October, 2016.
Directed by Tony Cownie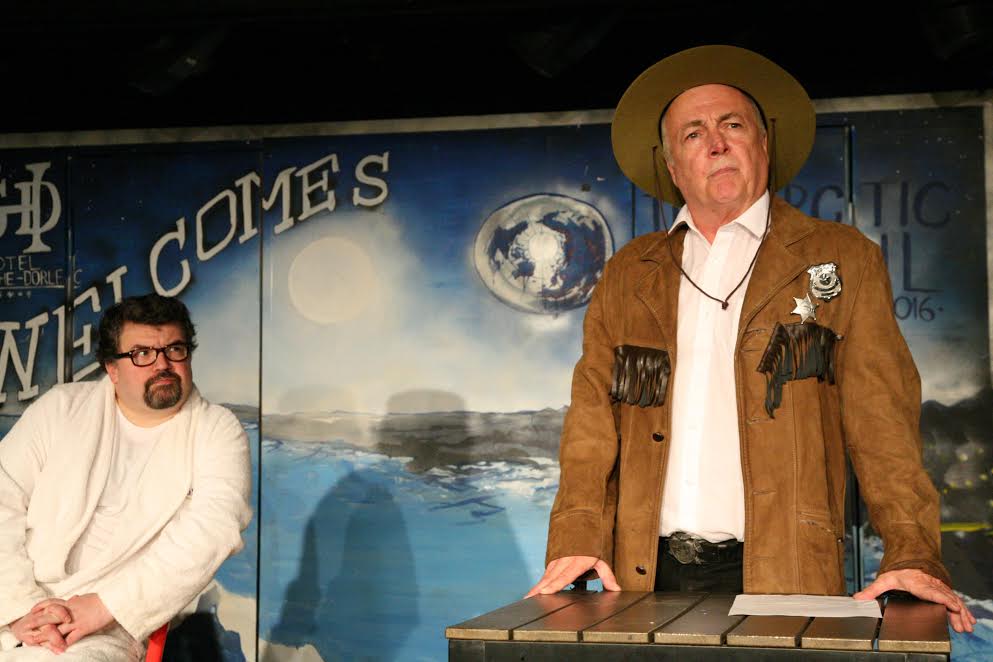 Featuring Jimmy Chisholm, Steven McNicoll  and Nicola Roy.
Presented in association with Eleven and the Traverse Theatre.
The Arctic is in danger and the only thing that can save it is bureaucracy.
Frank Montgomery is the Foreign and Commonwealth Office Chief Scientific Advisor to the Arctic Council. He's in Barrow, Alaska, at the biannual meeting of the Council in Barrow, Alaska to give the speech that will tilt the scales. The only problem is he has spilt yogurt on his suit, left his speech at the breakfast buffet and been kidnapped by militant activists. Can he make it to the back to the podium before it's too late?
Kieran Lynn's work for the stage includes Pushing Up Poppies (Theatre 503), The Recurring Rise and Fall (Hampstead Theatre), Bunnies (Bike Shed Theatre) and An Incident at the Border (Finborough Theatre and Trafalgar Studios). For Oran Mor he has written An Advert for the Army,The Last Dictator, Fishwrap and The Cameo co-written with DC Jackson.
Please note this play ended on Sat, 01 October, 2016.