Please note this play ended on Sat, 19 May, 2018.
Directed by Stuart Hepburn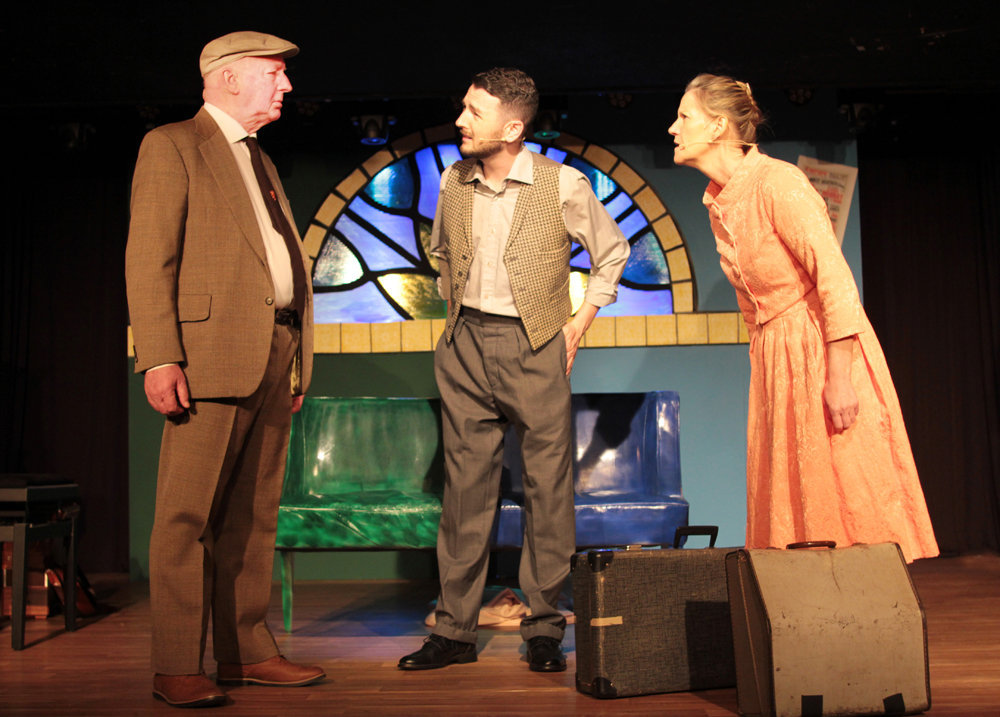 Cast: Dave Anderson, Brian James O'Sullivan and Kate Donnelly.
The "Comedian's Comedian" Chic Murray passed away in Edinburgh on the night of the 29th of January, 1985. In a career that had taken him from an engineer's apprenticeship in Kincaid's Shipyard, Greenock, to the top of the bill at The London Palladium, Chic was a complete one-off.
On what is his last day on this earth, Chic takes a musical look back at the ups and downs, triumphs and tragedies of his glittering, but tragically flawed career.
Warning! Some patrons might find scenes in the play seriously funny.
Presented in association with Aberdeen Performing Arts.
Dr Stuart Hepburn has been acting and writing screenplays professionally for over 30 years. Chic Murray: A Funny Place for a Window is his fourth Play for PPP.
He is currently developing a major new British/Norwegian co-production, Line of Sight with Petter Rosenlund and NRK. His play The Beaches of St Valery will tour from Eden Court Theatre in Autumn 2018.
Recent writing work includes episodes of River City for the BBC, and Katie Morag for BBC Childrens. He has written two feature films three stage plays, and over 80 hours of Television drama. He created McCallum, and adapted Ian Rankin's Rebus for Clerkenwell Films, and has written and appeared in series such as Wild At Heart, Hamish Macbeth  and Taggart.
He lectures in Screenwriting at the Universities of Stirling and the West Of Scotland.
Please note this play ended on Sat, 19 May, 2018.