Please note this play ended on Sat, 31 August, 2019.
Directed by Andy McGregor | Cast - Darren Brownlie (and musicians Gavin Whitworth and Gary Cameron)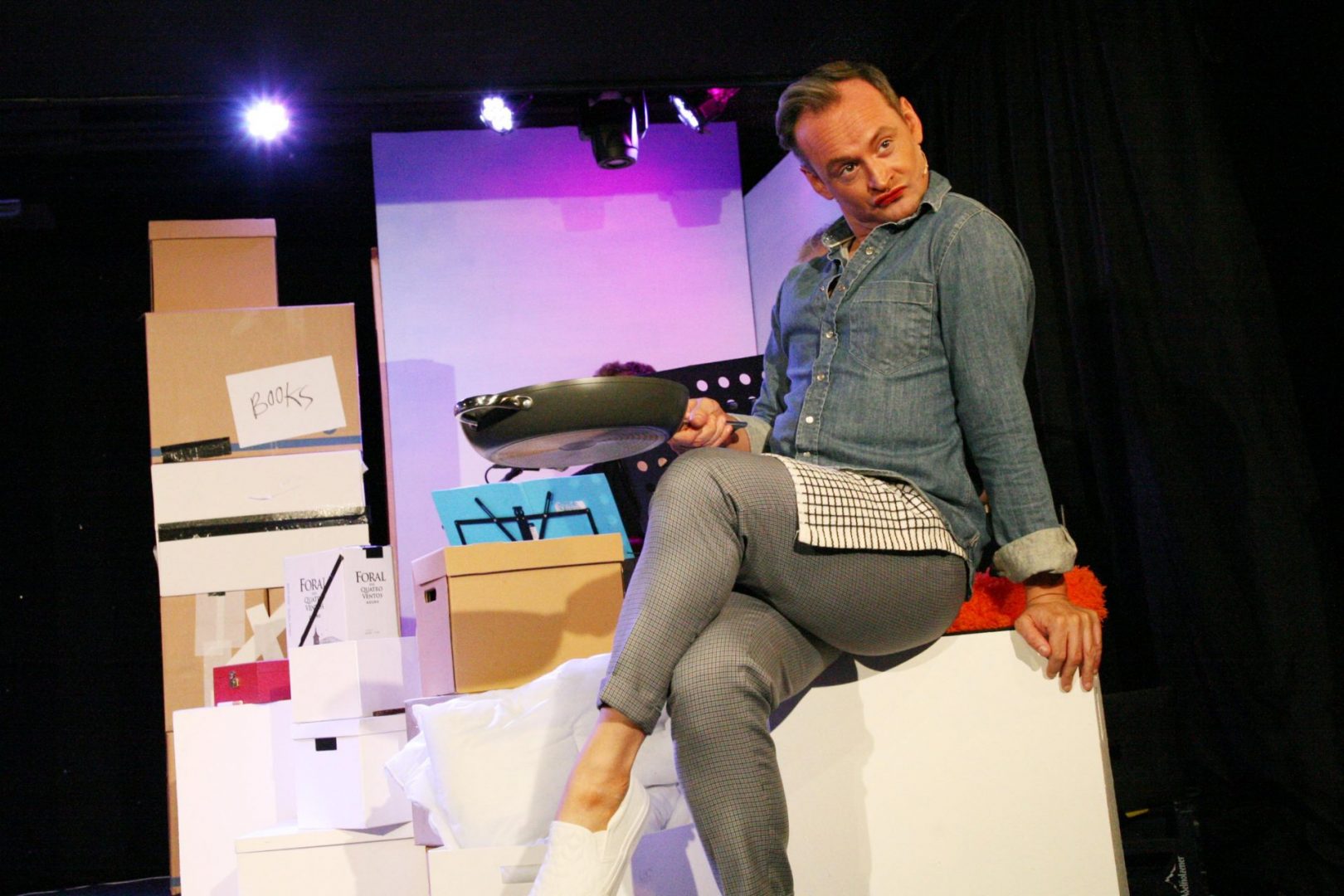 It's 1997 and Steven McPhail is bored. Millport was alright – but he's 17 now and it's time to work out what to do with his life, but there's only so much one can do when you're stuck on a Scottish island.  Everything changes when a chance encounter with an outrageous drag queen shows Steven a world he never knew existed.
By the same team that brought you Spuds, this is a one-man musical about coming of age, coming out and discovering who you really are.
Andy McGregor is a director, composer and playwright. He trained at Glasgow University and the Royal Conservatoire of Scotland. Shows he has written, composed and directed include Spuds, The Rise and Inevitable Fall of Lucas Petit, Pure Freezin', Love 2.0 and Vinyl Idol (with Debbie Hannan). He has also made various Christmas shows for wee ones at The Citizens Theatre. He has directed The Dolls Dragged Up (Scottish Tour), Disturbed (Play, Pie and a Pint), Godspell and Twelfth Night (RCS). He has composed for The Royal Court, The National Theatre of Scotland and the National Youth Theatre. He recently composed and sound-designed The Ugly One (Tron). His new play for young people, Influence, shall be performed this year in 6 theatres UK-wide, from Dundee Rep to Plymouth Royal.
Please note this play ended on Sat, 31 August, 2019.