Please note this play ended on Sat, 23 September, 2017.
Directed by Andy MacGregor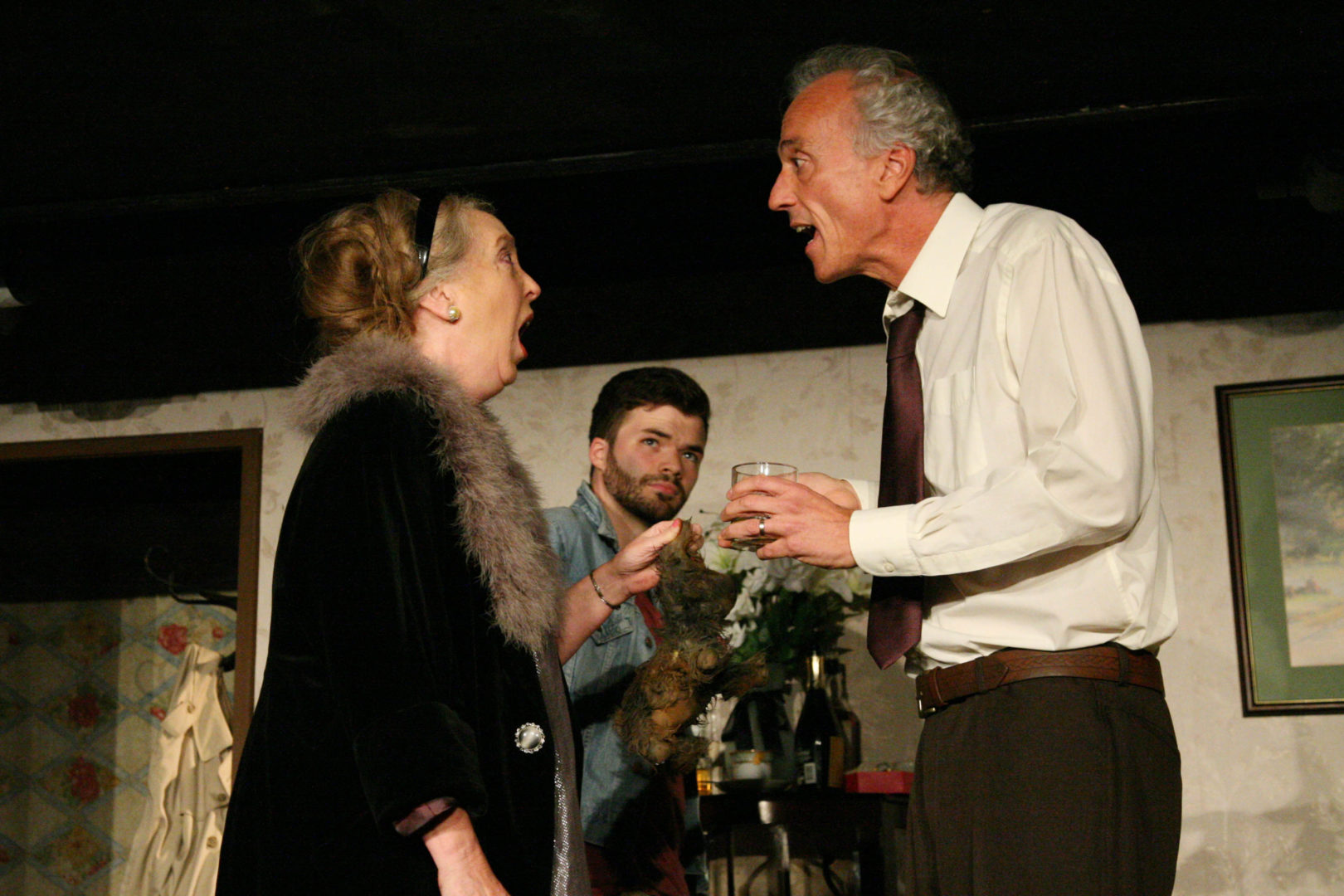 Cast: George Drennan, Anne Lacey and Matthew Tomlinson.
DISTURBED is a black comedy set in the present day. Sexagenarian couple, Peter and Grace, lead a pretty humdrum existence enlivened only by the periodic murder of their lodgers. After bludgeoning their latest boarder to death they are joined by an enigmatic young man who has them both weak at the knees. But who is he? What does he want? And what really happened to poor little Hugo…?
Ian Cowell studied acting at Queen Margaret College in Edinburgh and subsequently worked around the country for various call centres, restaurants and the occasional theatre company.
Ian is fairly new to playwriting and, although he has had a few short works produced, DISTURBED is his first full length play, which he hopes will help catapult him to new levels of obscurity.
DISTURBED was developed from a short piece that was awarded runner up in the Player-playwrights short play competition. Ian bears no animosity towards the winner.
Read The Herald's ★★★★ review of Disturbed
Please note this play ended on Sat, 23 September, 2017.