Directed by Dominic Hill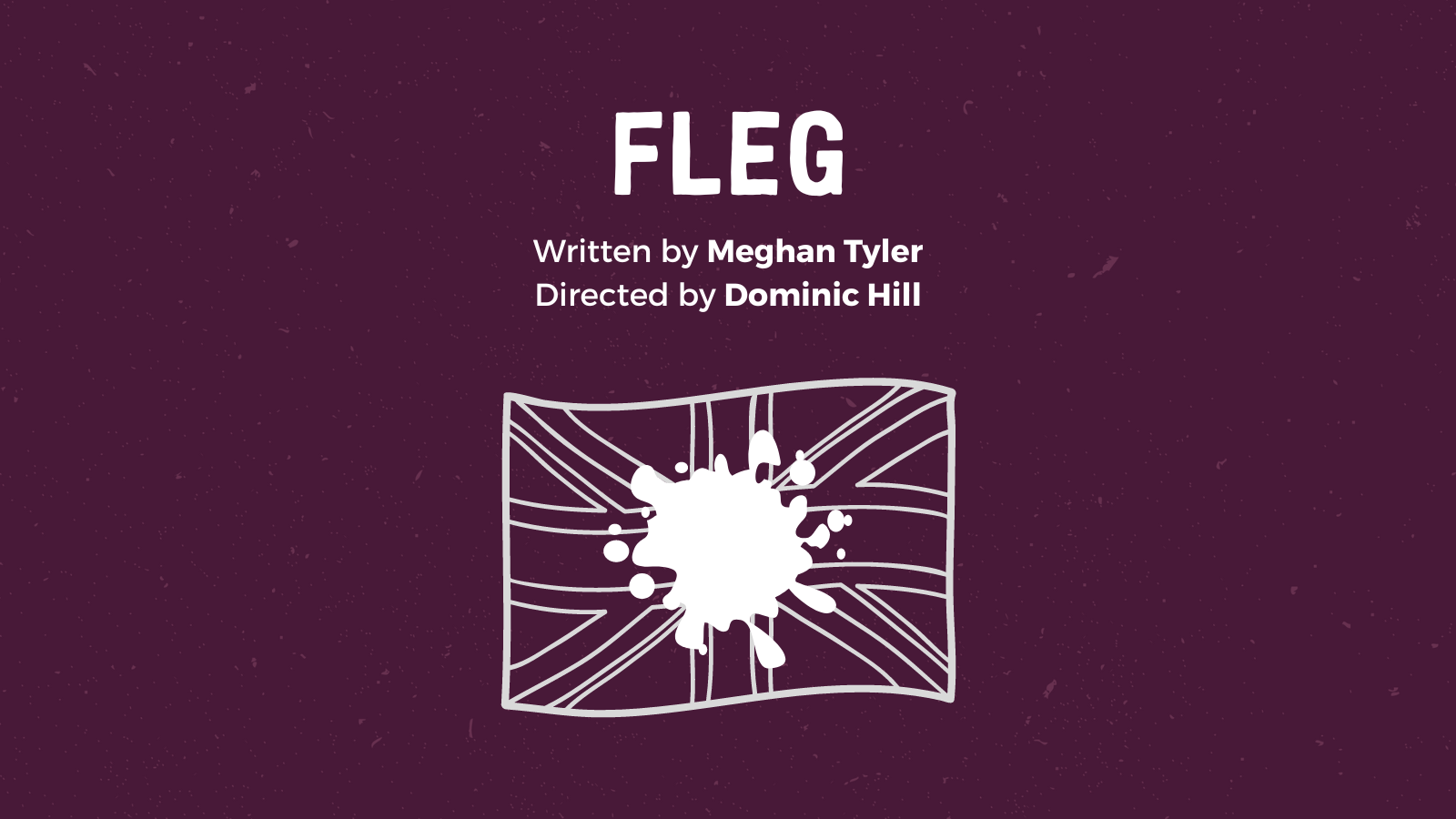 A new dark comedy by Meghan Tyler that explores the romanticised notion of the union, and how extreme that loyalty can become.
East Belfast. 8th September 2022. The Queen is dead.
All Union flags are to be flown at half-mast…which is a big job in East Belfast, there's literally thousands of them.
But when Bobby and Caroline, a deeply patriotic couple, question the background of a council worker "man-handling our fleg", a dark obsession takes hold…
Presented in association with Citizens Theatre.
MEGHAN TYLER is an award-winning playwright and actor from Newry. Their play Crocodile Fever stormed the Edinburgh Fringe Festival at the Traverse Theatre in 2019, and recently won the prestigious Stewart Parker Award.
They have won the Channel 4 Playwrights Bursary, a New Playwrights Award with Playwrights' Studio Scotland, they were a member of the New Playwrights Programme at the Lyric Theatre, and part of the 2022 Convergence cohort at Short Circuit.
Their first play Nothing To Be Done graced many international festivals, and received the MARTA Award for Best Script, "representing artistic hope for the future."
FLEG is the third show they've written for A Play, A Pie and A Pint after Bloodbank (2023) and The Persians (2018).
DOMINIC HILL has been Artistic Director and Joint CEO of the Citizens Theatre since 2011. His productions at the Citizens have included Cyrano de Bergerac, A Christmas Carol, Oresteia: This Restless House (winner of Best Director, 2016 CATS Awards), Hamlet, Crime and Punishment (winner of Best Director and Best Production, 2014 CATS Awards), King Lear and Betrayal (winner of Best Director, 2012 CATS Awards). Before joining the Citizens, he was Artistic Director of the Traverse Theatre in Edinburgh and Joint Artistic Director of Dundee Rep. Other credits include: Falstaff and Macbeth (Scottish Opera), The City Madam (Royal Shakespeare Company) and most recently A Midsummer Night's Dream (Scottish Opera).