Please note this play ended on Sat, 23 April, 2016.
Directed by Ben Harrison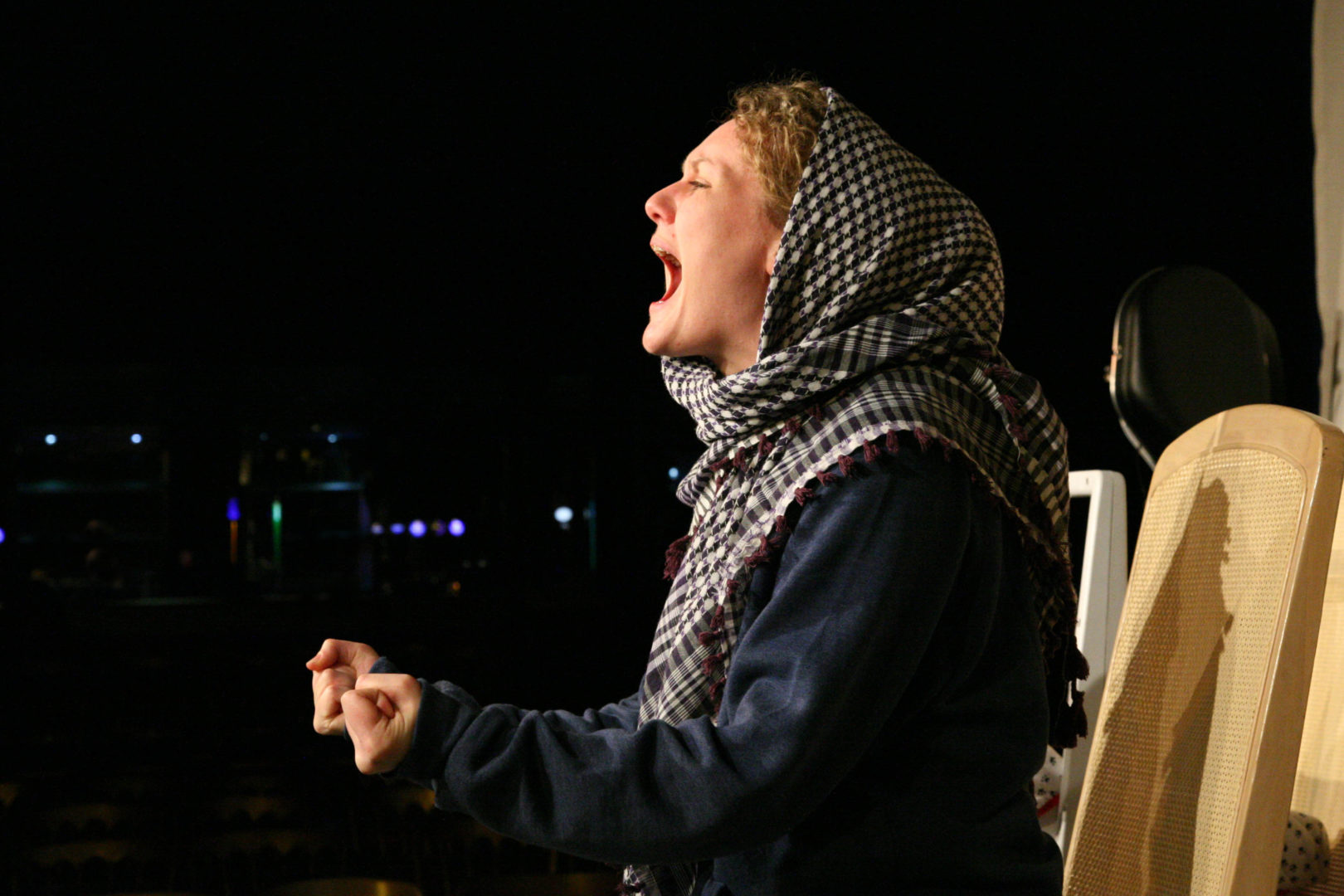 Featuring Kirsty Stuart
Produced in Association with Aberdeen Performing Arts
This is Helen and Mike's first.  And it's not easy.  He works a lot.  He has to.  After all it's why they're here.  Thousands of miles from home.  So it's mostly just Helen and the baby, alone in the compound, cooped up; after all, it's not safe outside. But there's nothing to worry about, Mike says, the insurgents are on the other side of the country.
Flo is the latest play by award-winning writer Martin McCormick (Squash- Play, Pie, Pint/Traverse, Best New Play, CATS 2015).
Martin McCormick is an award winning playwright and actor.  His debut play 'Squash' (OranMor/Traverse) won Best New Play at last year's Critics Awards for Theatre in Scotland.
Other playwriting credits include 'The Day the Pope Emptied Croy' (Traverse/Oran Mor), co-writer on 'News Just In' (Random Accomplice) and 'Tristan Nightaway' (Play, Pie, Pint- Three Minute Thursday).
Also his short play Potterrow (Cumbernauld Theatre) won last year's inaugural Short Play Prize.
Martin is currently developing plays for Grid Iron and Utter Theatre developing two other untitled theatre projects for 2016.
He graduated from RCS in 2007 and went on to work babyy in theatre and TV in Scotland.  His theatre credits include work with National Theatre of Scotland, Royal Lyceum, Dundee Rep, Tron, Vox Motus, macrobert, Visible Fictions, Grid Iron, Play Pie Pint, Arches, Magnetic North, Random Accomplice, Ramesh Meyyappan, Eden Court, Perth Theatre, Manchester Royal Exchange and Paines Plough.
Please note this play ended on Sat, 23 April, 2016.