Please note this play ended on Sat, 05 October, 2019.
Directed by Sarah McCardie | Cast - Sandra McNeeley and Julie Austin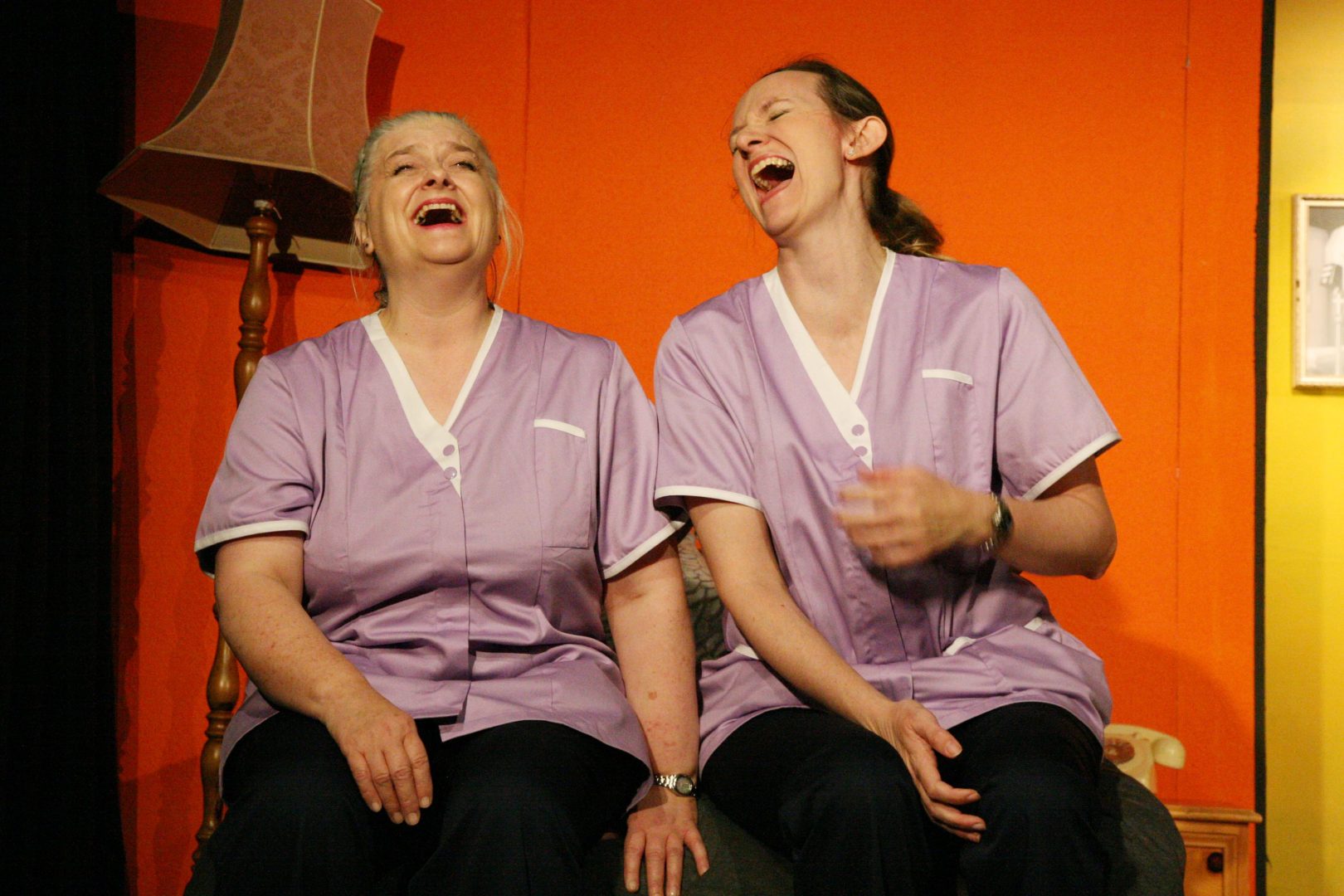 He never won any more than a couple a quid, but that was his life…all he had…his paper, the horses, memories of singing along with Frank Sinatra and a life of misery.. he was better off dead in my opinion.
Francis and Loretta are broke community care workers.  Davy, one of their charges, has had a win on the horses and the women grapple with their conscience.   Marie Jones' black comedy investigates whether we are valued more in life or in death.
Presented in association with The Traverse Theatre.
Marie's plays have toured extensively throughout the world: Stones in His Pockets, which toured Ireland prior to the Dublin Theatre Festival and its West End and Broadway debut in 2000 and gaining many awards including the Lawrence Olivier Award, The Evening Standard award and 3 Tony nominations for best new play. The play has been translated and performed in 38 languages. Fly Me To The Moon is now being performed and translated in other countries including Canada and throughout Scandinavia. Her latest play Dear Arabella directed by Lindsay Posner had its Debut in 2018 in the Lyric Theatre Belfast. She has been awarded two honorary doctorates of literature and an OBE.
Please note this play ended on Sat, 05 October, 2019.