Please note this play ended on Sat, 29 February, 2020.
Directed by Sarah McCardie | Cast - Kate Donnelly, Clare Hemphill and Garry Sweeney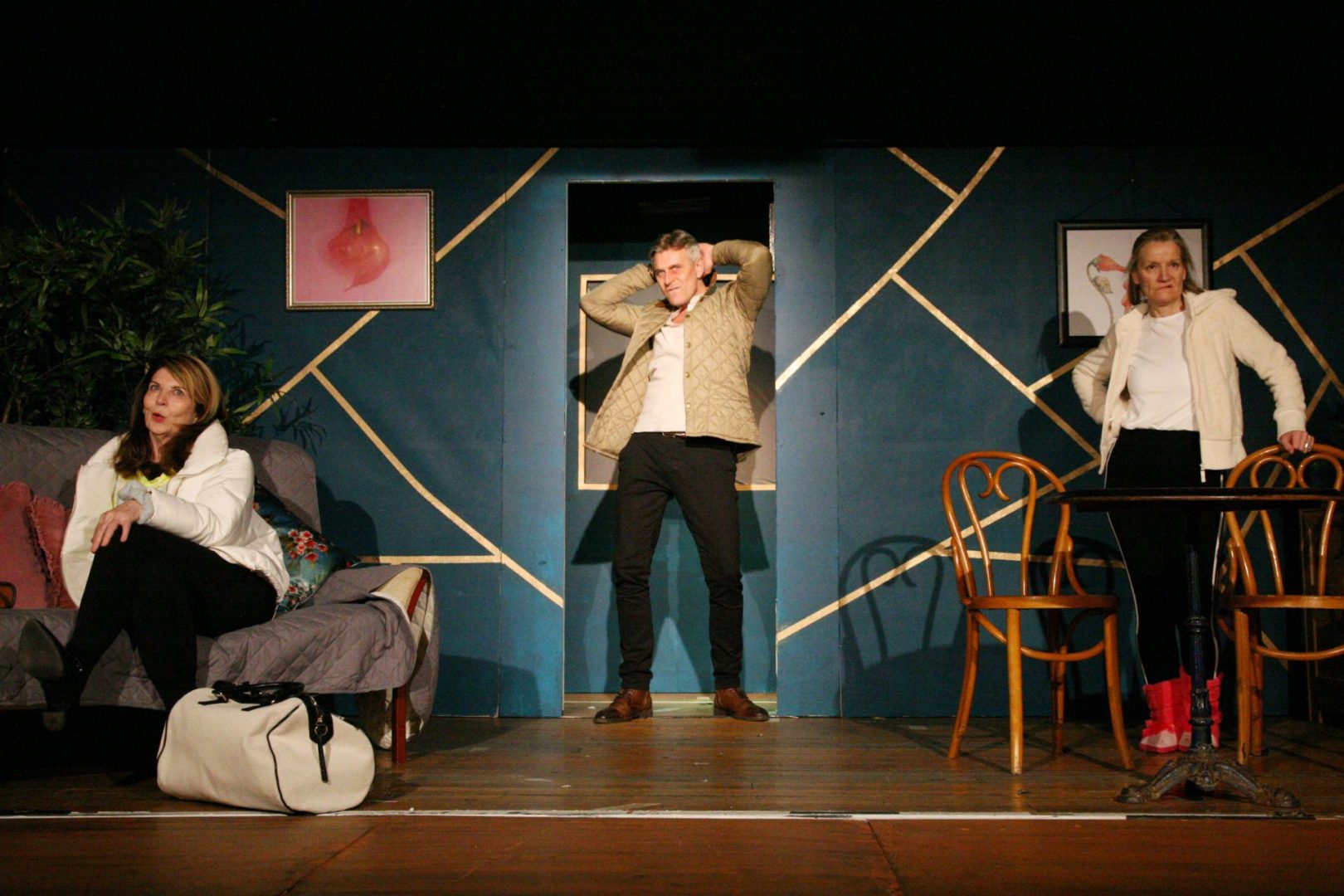 Sarah and Jackie have been friends forever, bonded by their lust for life – be it their YouTube Qigong sessions or their love of a botanical gin.  The chocolate mousse hits the fan when Jackie's erstwhile fiancé Hammy Hamilton who legged it when Scotland were playing Brazil in 98,' reappears attempting to resume normal service.  Sarah is gobsmacked that Jackie is besotted all over again.
Presented in Association with Aberdeen Performing Arts.
Clare Hemphill and Kate Donnelly wrote and performed The Cathy and Clare Sketch Show which won them a three year radio slot with BBC Scotland as The Women of No Consequence, a stint at the Donmar Warehouse, a Sony nomination and several spin off radio series. Clare wrote episodes of Highroad and Stacy Stone before they created and wrote Cracked, a six-part drama series for STV which won them the Mind Media award for best serial TV drama at BAFTA in London. More recently they wrote the original movie script, Off The Rails with Sally Phillips, Ben Stiller and Judy Dench, for Black Camel, due for release in 2020. Between them they have written four Òran Mór plays, write and perform sketches for Witsherface and have several very cool things in development!
Please note this play ended on Sat, 29 February, 2020.