Please note this play ended on Sat, 13 April, 2019.
Directed by Mary McCluskey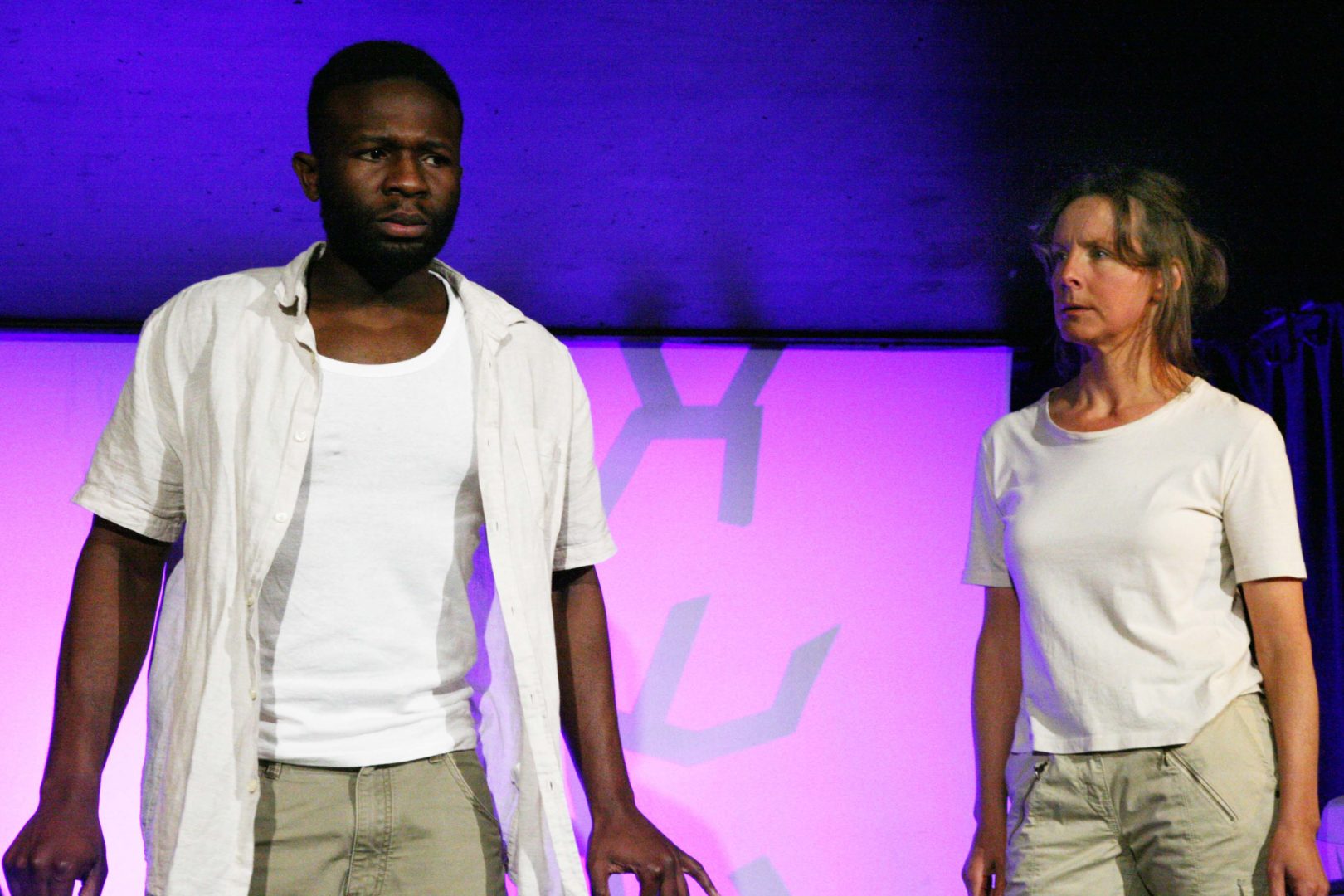 Cast: Selina Boyack, Keith Fleming & Nick Ikunda
George & Joy Adamson, like many others before and since, loved the animal kingdom as much, probably more, than their fellow humans. They camped for years – decades – in areas where humans were few, but dangerous wildlife teemed around them. With no mobiles, or skype, to relieve isolation, how did they react to the wilderness? When night fell, and they sat with a tilley lamp and a whisky for company, did they conduct themselves like civilised human beings? Draw on the wise intuition of big cats? The family loyalty of elephants, or apes? What furies and feelings surfaced under the stars?
Presented in association with Aberdeen Performing Arts and Traverse Theatre.
Sue Glover writes for theatre, television and radio. Theatre works include Bondagers, The Straw Chair, and Shetland Saga (all for the Traverse);The Seal Wife (The Little Lyceum); An Island in Largo (The Byre); The Bubble Boy (The Tron);Sacred Hearts (Communicado); Artist Unknown (TAG, Citizens); Blow-Outs, Wrecks & Almanacs (Pittenweem Festival); Bear On A Chain (Oran Mor), Marilyn (Citizens). As well as original drama, work for television includes some soap & series work, and some documentaries. For radio, together with her own work, she has translated, and adapted, other writers'. Her theatre plays are published by Methuen and Fairplay Press.
Please note this play ended on Sat, 13 April, 2019.