Please note this play ended on Sat, 02 November, 2019.
Directed by Stuart Hepburn | Cast - Tom McGovern, Janet Coulson and Mick Cullen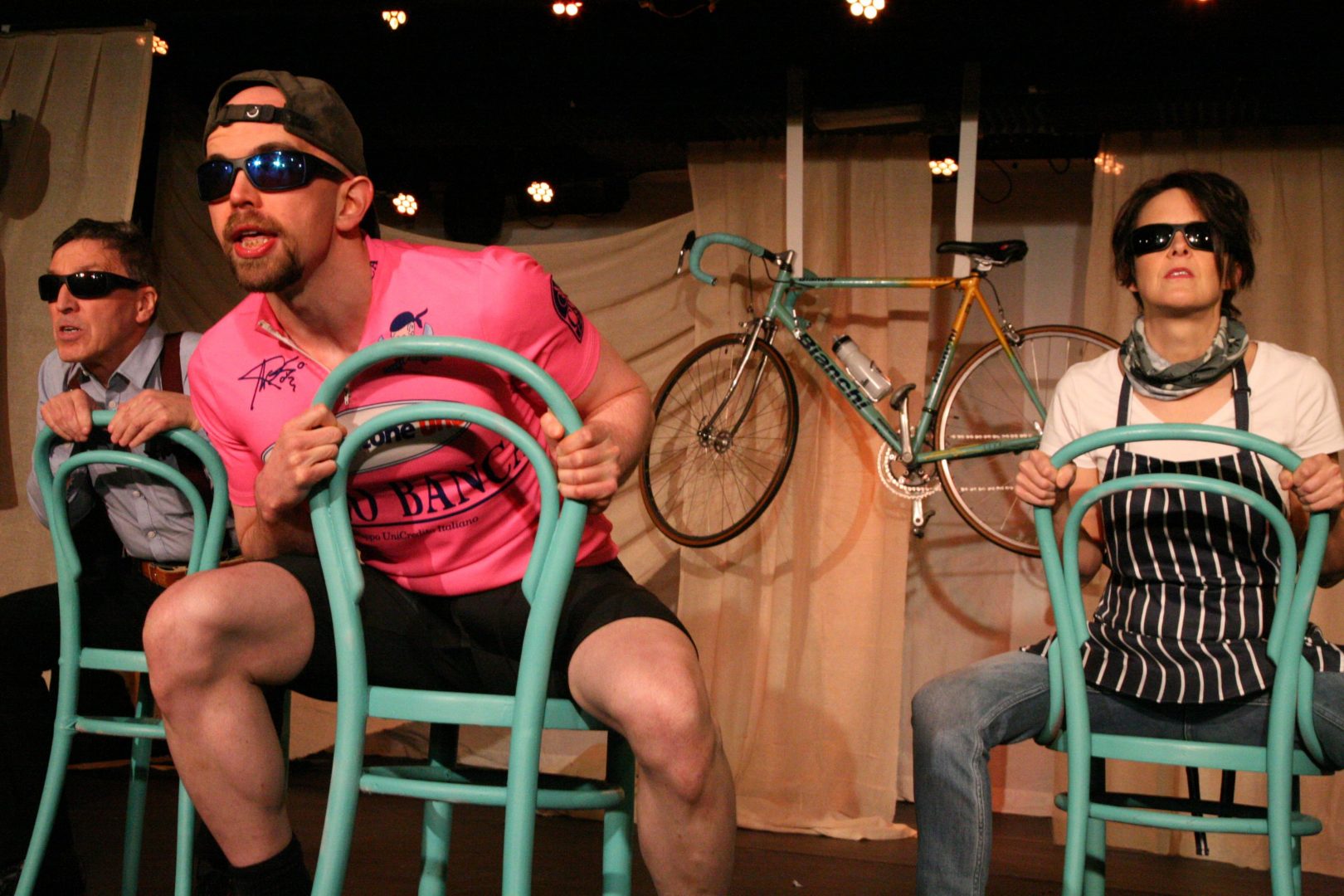 In 1998, Italian cyclist Marco Pantani won both the Giro D'Italia and the Tour De France. He was on top of the world.
By February 2004, he had died alone in a squalid drug-ridden hotel room in Rimini.
Pantani's rise and fall is a story of epic proportions.
The Pirate tells of a modern Prometheus, a man destroyed by the very forces that propelled him to reach the summit of human endeavour, before sending him crashing to the rocks below.
Dr Stuart Hepburn has been acting and writing professionally for over 30 years, and has written or directed seven works for A Play, A Pie and A Pint.
Marco Pantani: The Pirate was originally produced for PPP  to great acclaim in 2013. Directed by David Overend, it starred Jordan Young, Blythe Duff and James Smillie.
Stuart is currently developing a World War 2 Drama Series for NRK in Norway, and is producing the 2020 Scottish Tour of Chic Murray, A Funny Place For A Window for Whinhill Productions.
Recent writing work includes episodes of River City for  BBC Studios, and Katie Morag for BBC Children's.
He has written three feature films seven stage plays, and over 80 hours of Television drama. He created McCallum, and adapted Ian Rankin's Rebus for Clerkenwell Films, and has written and appeared in series such as Hamish Macbeth and Taggart.
He lectures in Screenwriting at the University of Stirling.
Please note this play ended on Sat, 02 November, 2019.