Please note this play ended on Sat, 19 March, 2022.
Directed by Finn Den Hertog | Cast - Ewan Miller and Richard Conlon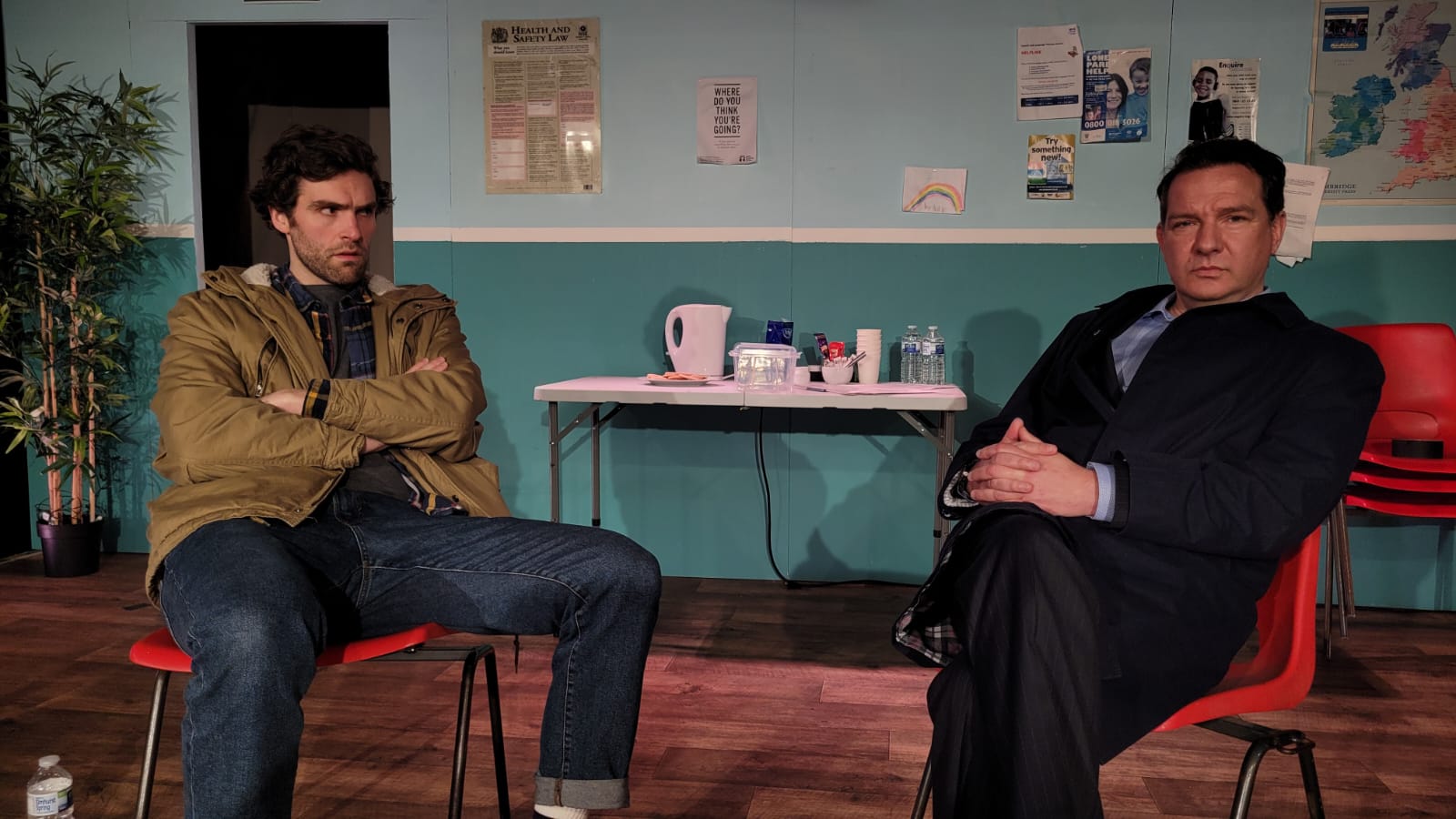 A right-wing politician and a left-wing activist meet in a court mandated restorative justice session after an unfortunate incident involving a strawberry milkshake. When the moderator doesn't show they take it upon themselves to conduct the session without supervision. How difficult can it be? After all, it was only a milkshake. It's not like anyone died.
Presented in association with Aberdeen Performing Arts and Traverse Theatre.
Cast
Tour Dates
Traverse Theatre w/c 21st Mar, 2022
Aberdeen Performing Arts w/c 28th Mar, 2022
ROB DRUMMOND is an award-winning playwright and performer who has worked with the most prestigious theatres in the UK. He is an associate artist at the Traverse Theatre, and his wide-ranging work includes The Majority (National Theatre); the multi award-winning Bullet Catch (The Arches); CATS award-winning Quiz Show (The Traverse); dating show In Fidelity (HighTide), as well as several other A Play a Pie and a Pint plays for Òran Mór. Rob is currently working on an adaptation of HENRY SUGAR for the Roald Dahl Story Company, and has just written an episode of McDonald & Dodds for ITV.
 
FINN DEN HERTOG works as a director, writer and actor across stage, screen and radio. He trained at the Royal Conservatoire of Scotland, graduating from the BA Acting course in 2007.  Previously for Play Pie Pint: Squash (winner of the CATS award for Best New Play, 2014) and The Last Dictator. Other directing work includes: The Enemy (National Theatre of Scotland); Wings Around Dundee (Dundee Rep); The Afflicted (groupwork); Thebans, The Bacchae and Anatomy Of A Suicide (Royal Conservatoire of Scotland); Square Go (Francesca Moody Productions and 59E59, New York); TBCTV: Elevenses (Somerset House Studios); Men In Blue, Ten New Messages (Young Vic); Light Boxes (Grid Iron).
Please note this play ended on Sat, 19 March, 2022.