Please note this play ended on Sat, 25 June, 2016.
Directed by Mary McCluskey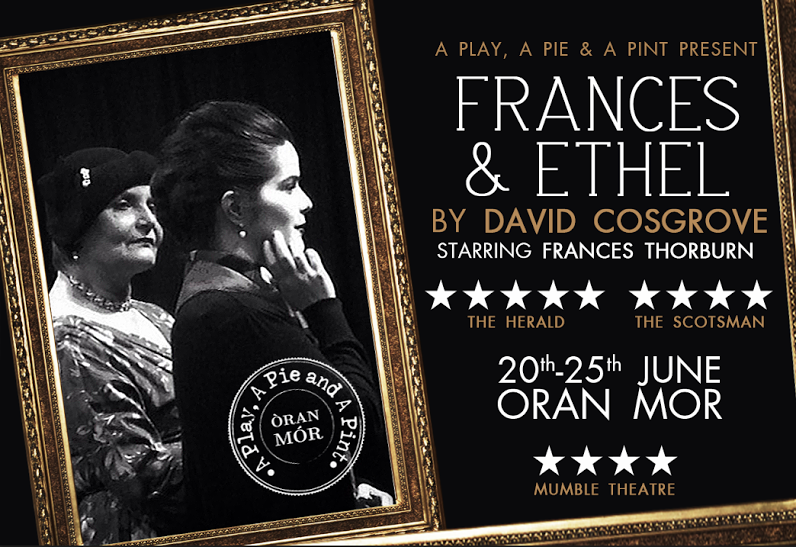 Starring John Kielty, Alison Peebles and Frances Thorburn
After the success of the show earlier in the year, we are delighted to be bringing back Frances & Ethel as part of our new Mini Musicals Season.
"Ethel was no good for anything except to create chaos and fear."  – Judy Garland about her mother.
April 1961, a little rehearsal room in Manhattan, and Judy Garland is a day away from playing what will become the legendary Carnegie Hall concerts.  Struggling under the crushing weight of expectation, not fully recovered from illness, she calls on her old friend Sal to keep her company, calm her nerves.   Of course, Ethel shows up too – being dead is just a detail.
Mothers and daughters, it's never easy.
'Glimpses of tinsel-town tyranny, the post-war black-listing of suspected Commies and snippets of gossip – you get all this and Thorburn, singing her heart out and melting ours.' ***** The Herald
'… a vivid, memorable show, perfectly poised at one of the key turning-points of a great 20th century life.'
**** The Scotsman
Please note this play ended on Sat, 25 June, 2016.