Please note this play ended on Sat, 17 November, 2018.
Directed by Stuart Hepburn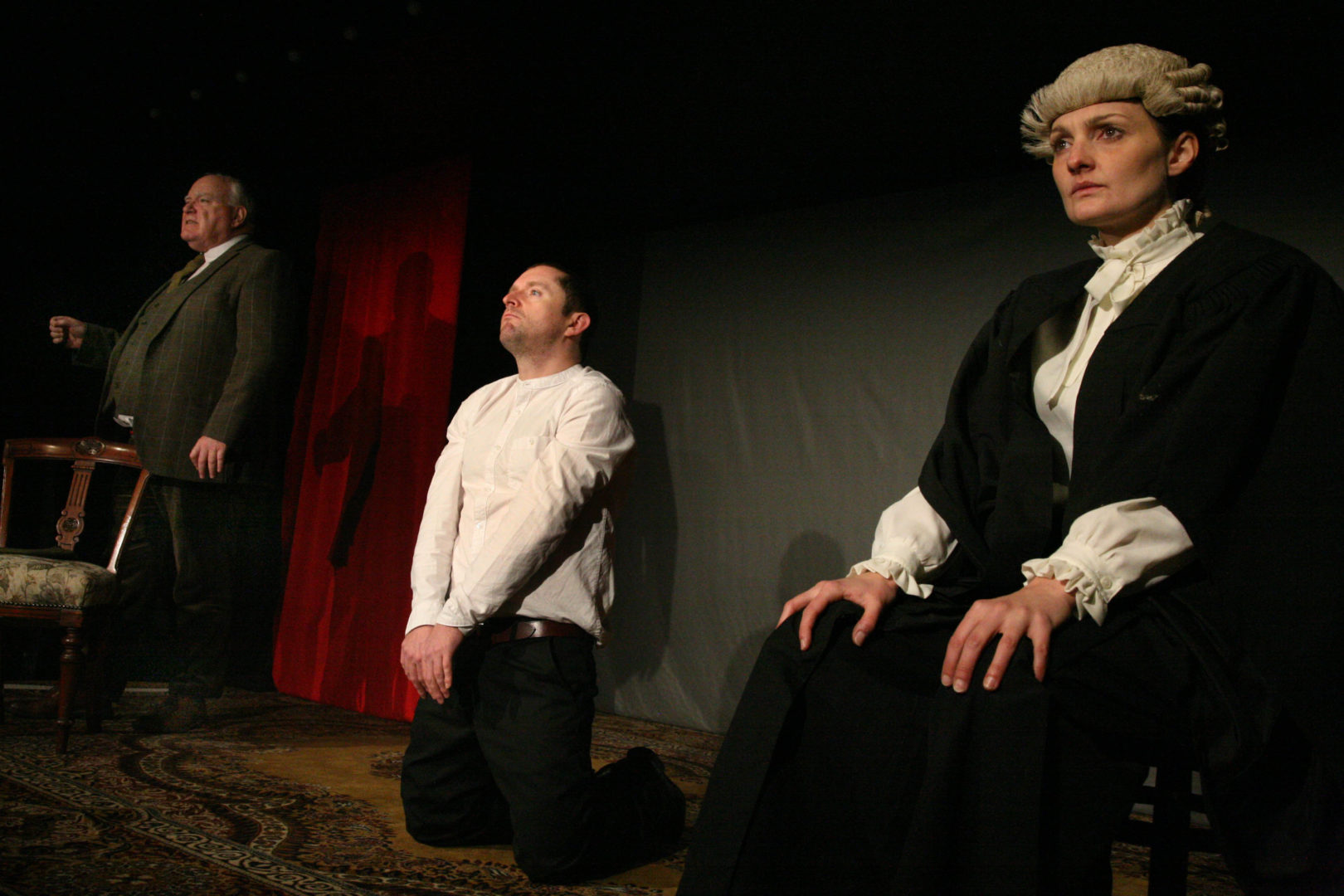 Cast: Ron Donachie, Kevin Lennon & Ashley Smith
On the 6th of May, 1909, Oscar Slater, a Jewish immigrant, was sentenced to death for the brutal murder of an 83-year-old Glasgow woman, Marion Gilchrist. Slater's trial and its astonishing aftermath constitute one of the most shameful episodes in the history of Scottish Justice.
Through police corruption and public bigotry, justice was never served for Marion Gilchrist, while the lives of two innocent men were destroyed forever.
Dr Stuart Hepburn has been acting and writing screenplays and plays professionally for over 30 years. Oscar Slater- The Trial That Shamed A City is his 5th work at Oran Mor for A Play, A Pie and A Pint.
He is currently developing a World War 2 Drama Series for NRK in Norway, and is producing the 2019 Scottish Tour of The Beaches of St Valery with Eden Court Theatre, Inverness.
Recent writing work includes episodes of River City for BBC Studios, and Katie Morag for BBC Children's.
He has written three feature films seven stage plays, and over 80 hours of Television drama. He created McCallum, and adapted Ian Rankin's Rebus for Clerkenwell Films, and has written and appeared in series such as Hamish Macbeth and Taggart.
He lectures in Screenwriting at the University of Stirling.
Please note this play ended on Sat, 17 November, 2018.