Directed by Ben Harrison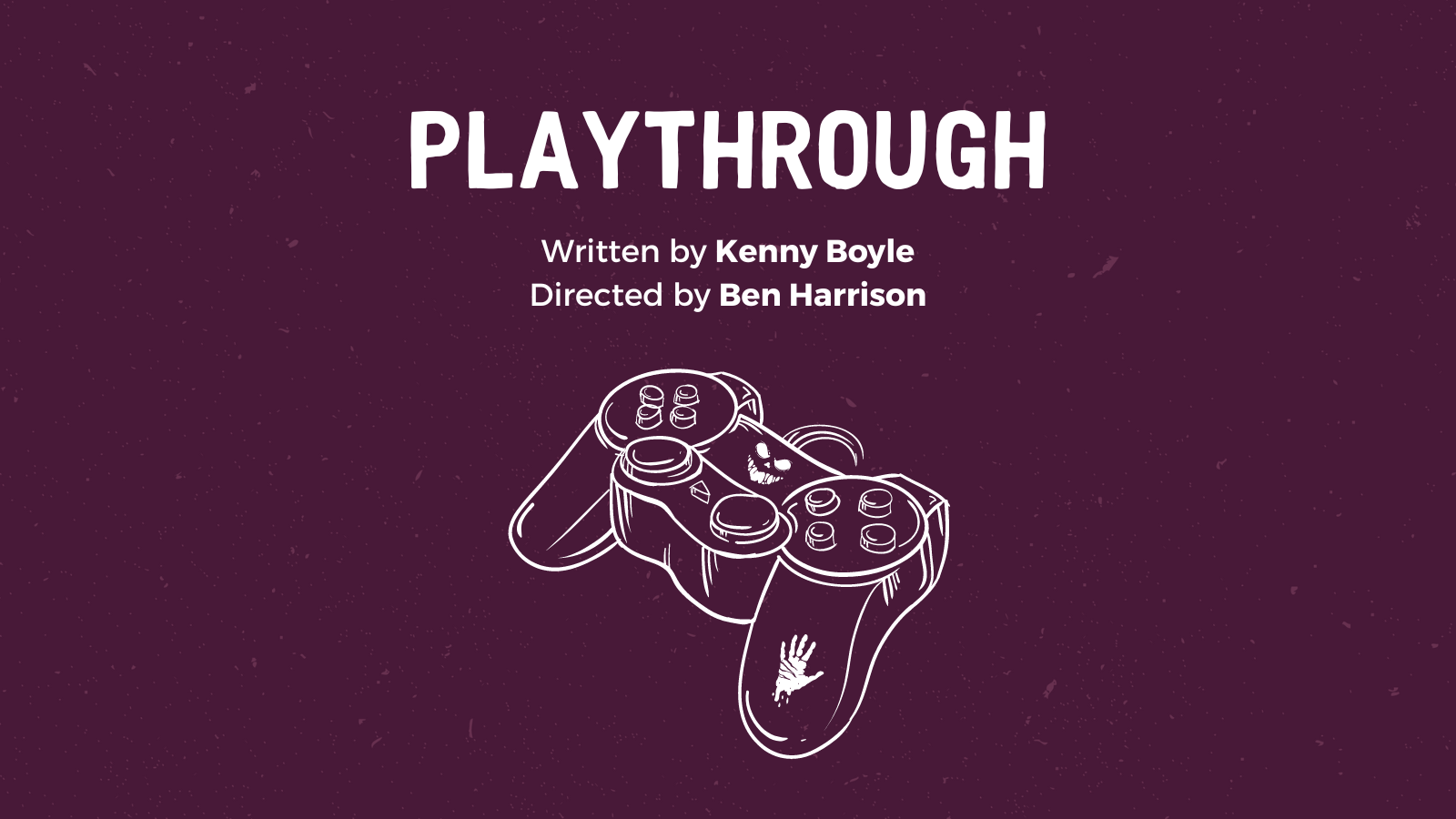 A new spooky interactive play that explores the darkness and addiction that lurks at the heart of our seemingly innocent playthings.
In the 1980s, there were rumours of a cursed video game called Killswitch. The story went that anyone in the room when this game was played would die.
It turns out the legend is real…and we're going to play it live!
Join friends Biggs and Wedge as they play Killswitch and recount the most chilling digital myths ever told. The audience will choose which haunting tales to hear and ultimately what will happen to our geeky duo.
Dates
Oran Mor, Glasgow: 30 October – 4 November 2023
KENNY BOYLE is a writer and actor of stage, screen, and radio. He was the recipient of the New Playwrights' Award from Playwrights' Studio Scotland for his play Seoras Stands on Concrete and Peat, a BBC Drama Imison award and Celtic Media award finalist for his radio drama Knock of The Ban-Sithe. His debut novel - The Tick and The Tock of The Crocodile Clock - was included in The Scotsman in their column showcasing "The Nation's Best Writers."
In his role as an actor, he's best known for starring in feature film Lost at Christmas and featuring in Scot Squad.
BEN HARRISON has been Co-Artistic Director of Grid Iron since 1996, since which time the company has won over 30 awards for its work. He was a former Associate Director of the Almeida Theatre London and Artistic Director Muztheater in the Netherlands and works all over the world as a freelance director. His show Peter Pan for 360 Entertainment has been seen by well over a million people in the UK and US. Recent projects include Muster Station: Leith, Doppler, The Wonderful Story of Henry Sugar and Undertow Overflow which marked his return to the stage as a performer for the first time in 27 years.