Please note this play ended on Sat, 09 April, 2016.
Directed by Johnny McKnight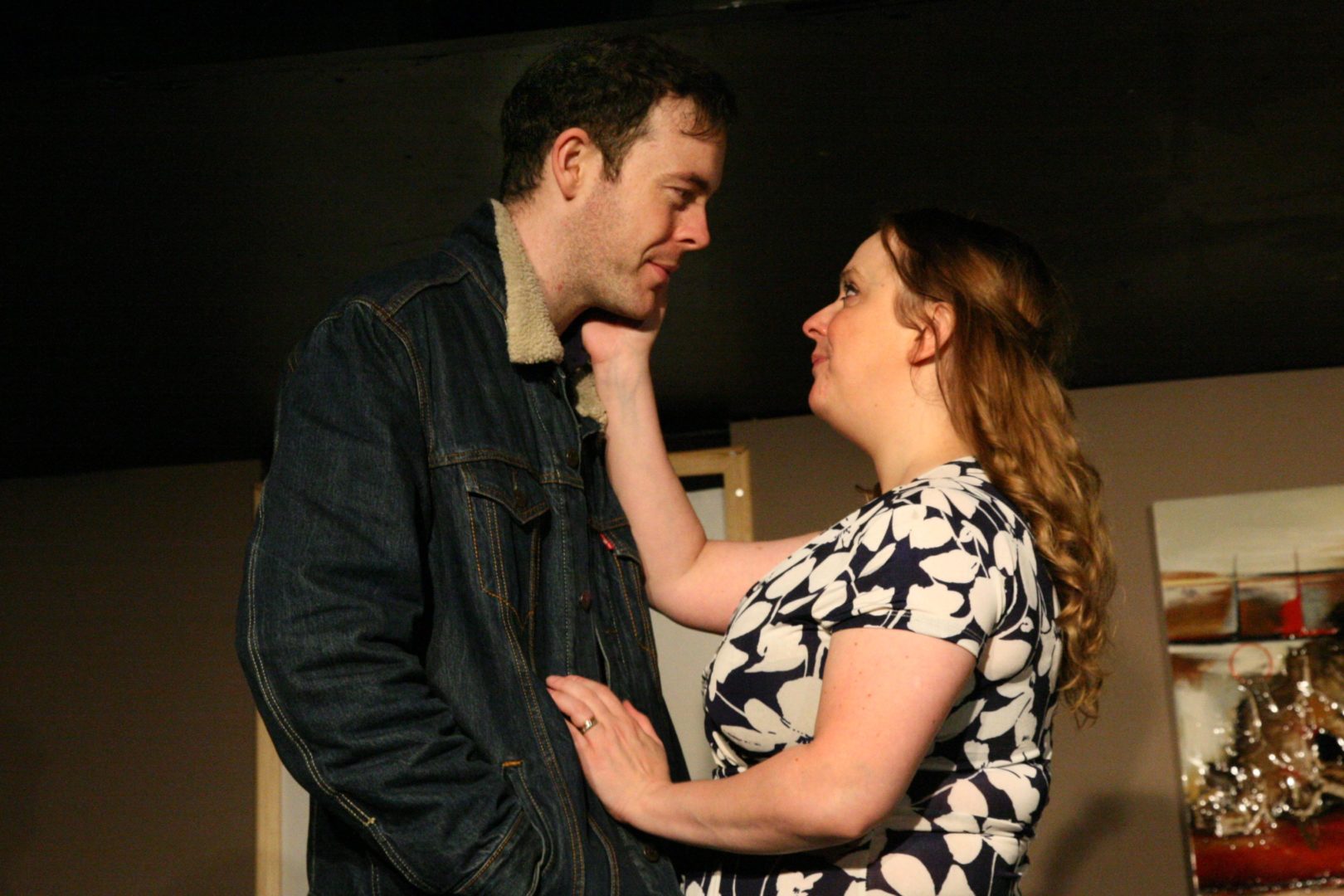 Featuring Angela Darcy and Martin Donaghy
Produced in Association with the Traverse Theatre 
Lisa is forty, and edging towards a midlife crisis. The world, she thinks, is judging her childless state. In a desperate bid to conform, she lures her brother-in-law, Stan, to a dingy hotel room in the middle of a ring road to carry out a plan. As the night unfolds she pushes every button she can to get him to agree to do it.
Anita Trained at RCS in Glasgow and has a BA in Dramatic Art. She has worked extensively as an actor in Theatre, Radio and TV for nearly 20 years.
She has been writing for theatre and screen for three years.
Anita is currently writing a new comedy sitcom for TV and a full length play for theatre and radio, whilst continuing to work as an actor.
Her play HAPPY HOUR was produced by PPP for their autumn season in 2015 touring to The Tobacco Factory, Bristol and The Sherman Theatre, Cardiff.
Other Theatre credits: News Just In/Hostage Episode for Random Accomplice as well as From the Air also for Random Accomplice.
TV Development: A Walk in The park/The Witching Hour for BBC Comedy.
Please note this play ended on Sat, 09 April, 2016.