Please note this play ended on Sat, 16 February, 2019.
Directed by Tony Cownie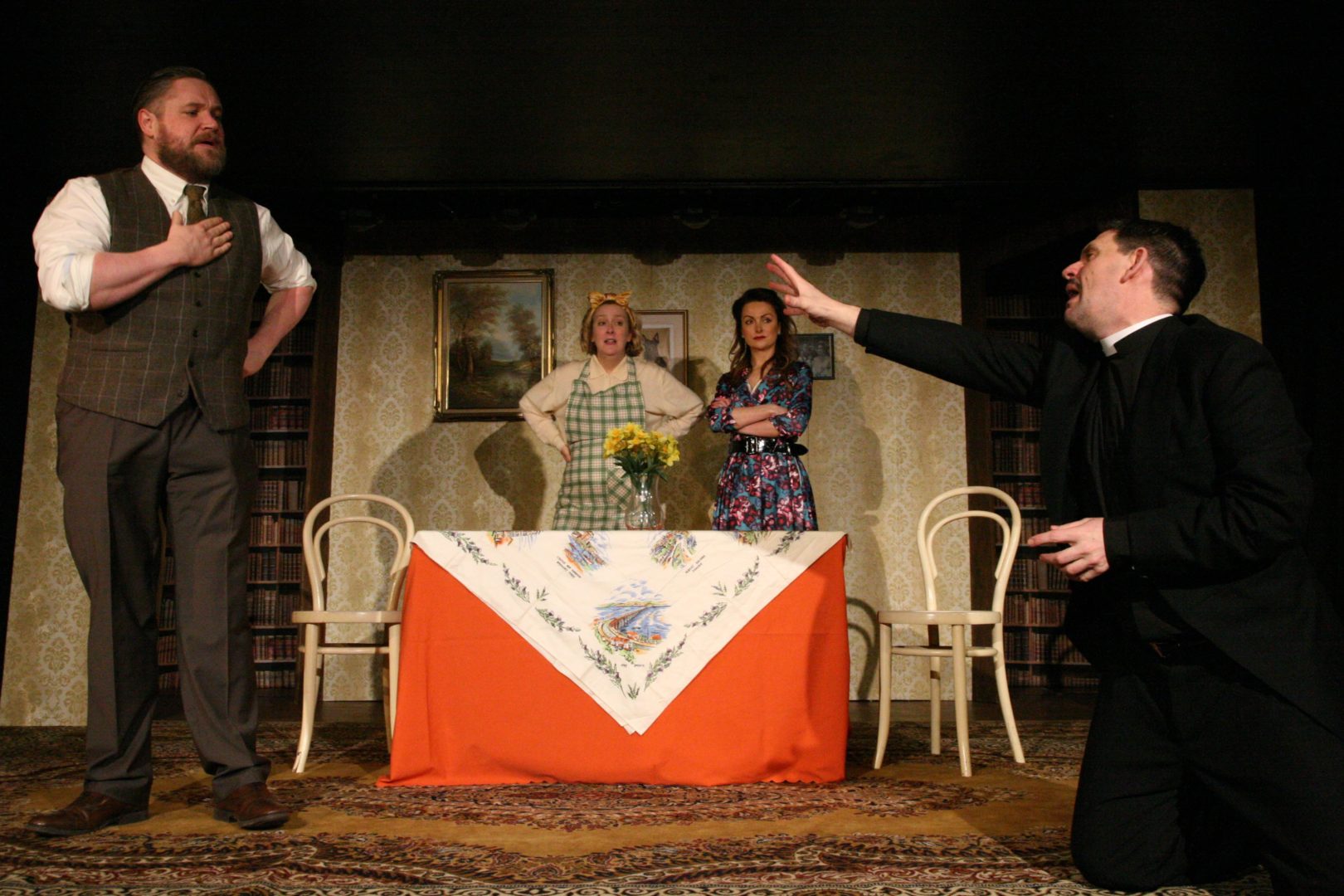 Cast: Andy Clark, Grant O'Rourke, Gabriel Quigley and Nicola Roy
Liz Lochhead's wonderful Scots translation and adaptation of Tartuffe, Moliere's most famous comedy. It was written and first performed in 1664 at the fetes held at Versailles and was almost immediately censored by King Louis XIV. The story of an attempt, by an irreclaimable hypocrite, to destroy the domestic happiness of a citizen who, charmed by his seeming piety, has received him as a prominent guest.
Liz Lochhead's last full-length original play was 2016's Thon Man Moliere. Rhyming 'McMoliere' versions of all three of yer man's acknowledged masterpieces could suggest a bit of an obsession?
No, she's struggled as much with adaptations of Greek tragedies and her own contemporary dramas and rom-coms… Suddenly septuagenarian Liz was Makar, National Poet of Scotland, from 2011 to 2016, was awarded the Queen's Gold Medal for Poetry 2015 and was recently made Honorary President of the Scottish Society of Playwrights. Working with this fantastic cast on this revival of her 2010 Oran Mor 'Classic Cuts' Tartuffe has made her feel so young, but!
Please note this play ended on Sat, 16 February, 2019.