Please note this play ended on Sat, 05 March, 2022.
Directed by Sally Reid | Cast - Dani Heron, Julie Wilson Nimmo and Andrew Still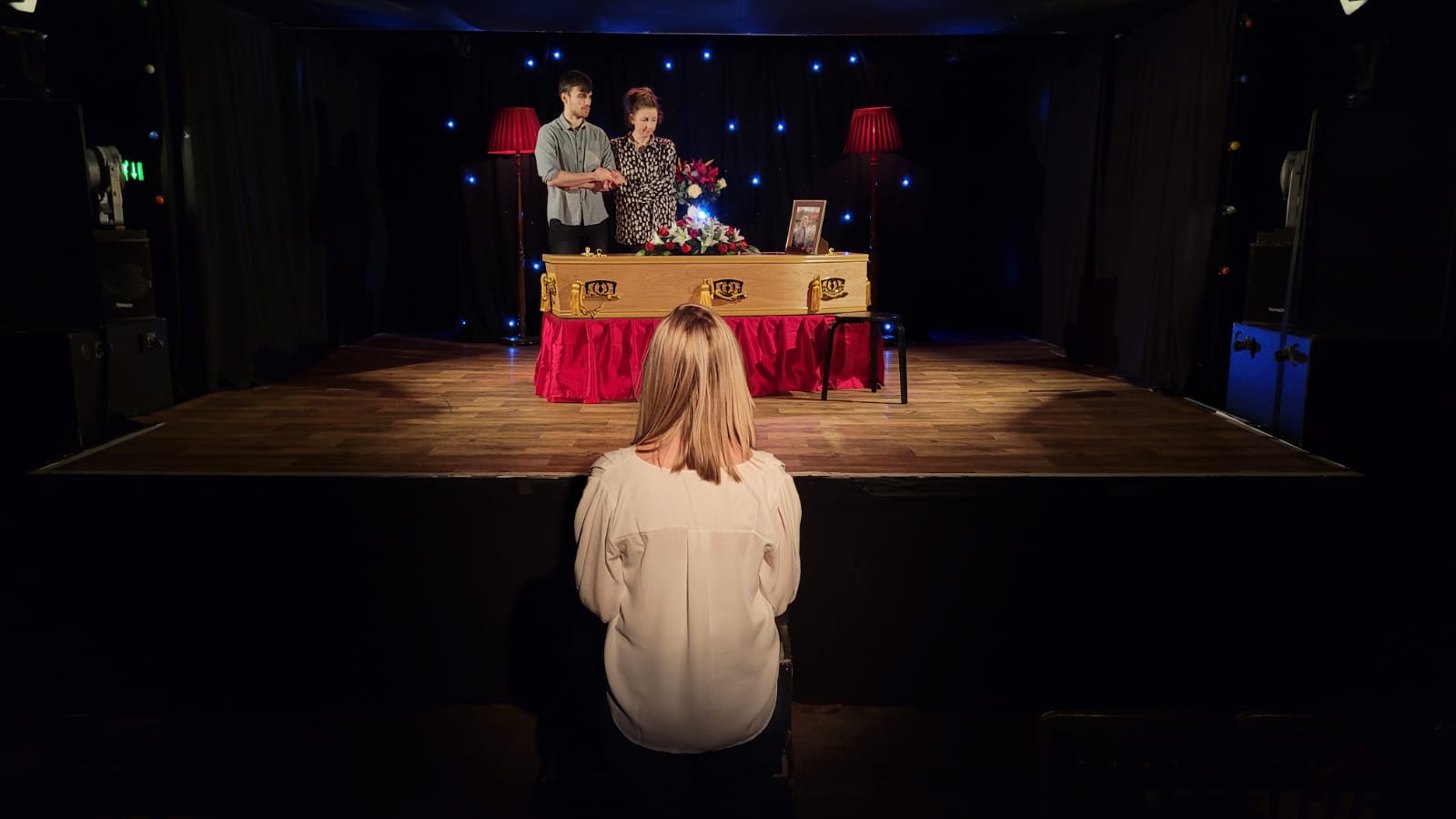 Bucket List: A number of experiences or achievements that a person hopes to have or accomplish during their lifetime."  Claire is almost 30. She lives an ordinary life doing ordinary things until one day that changes forever.
Time is running out and Claire has to decide what's important to her – What mark will she leave on this world? How will she go about achieving that? And who's going to look after her cat?!
Presented in association with Traverse Theatre.
Cast
Tour Dates
Traverse Theatre 8th – 12th Mar, 2022
DANI HERON is absolutely delighted to be returning to Òran Mór and making her debut as a writer after performing last season in Brian James O'Sullivan's mini musical, 'My Name Is Sarah And...'  Past theatre credits include Sugar Coat (Vaults Festival); Peter Gynt (National Theatre); The James Plays; 306:Dawn (National Theatre of Scotland); Rebus Long Shadows (National Tour)  TV credits include Crime (Britbox); Murder Island (STV studios/Channel 4); Casualty (BBC)
SALLY REID is delighted to be back at PPP as a director.  Her past directing credits for PPP include; Chris Grady's Outside In and David Ireland's What the Animals Say. Further Directing credits include; Smile (Dundee Rep), Call to Adventure (NTS), 2020 Stories (SYT), Scot Squad Hogmanay Special (BBC Scotland). She has worked extensively in the Scottish Theatre, television and radio industry for many years as an actress. Theatre work as an actress includes: Cinderfella (Tron), Low Pay, Don't Pay (Glasgow Life/Tron), Wendy and Peter Pan (Lyceum), How To Disappear (Traverse), Rhinoceros , (EIF/Lyceum), The James Plays (NTS). TV Credits Include; Scot Squad (7 Series For BBC Scotland), River City, Only An Excuse, Two Doors Down.
Please note this play ended on Sat, 05 March, 2022.