Please note this play ended on Sat, 01 June, 2019.
Directed by Davey Anderson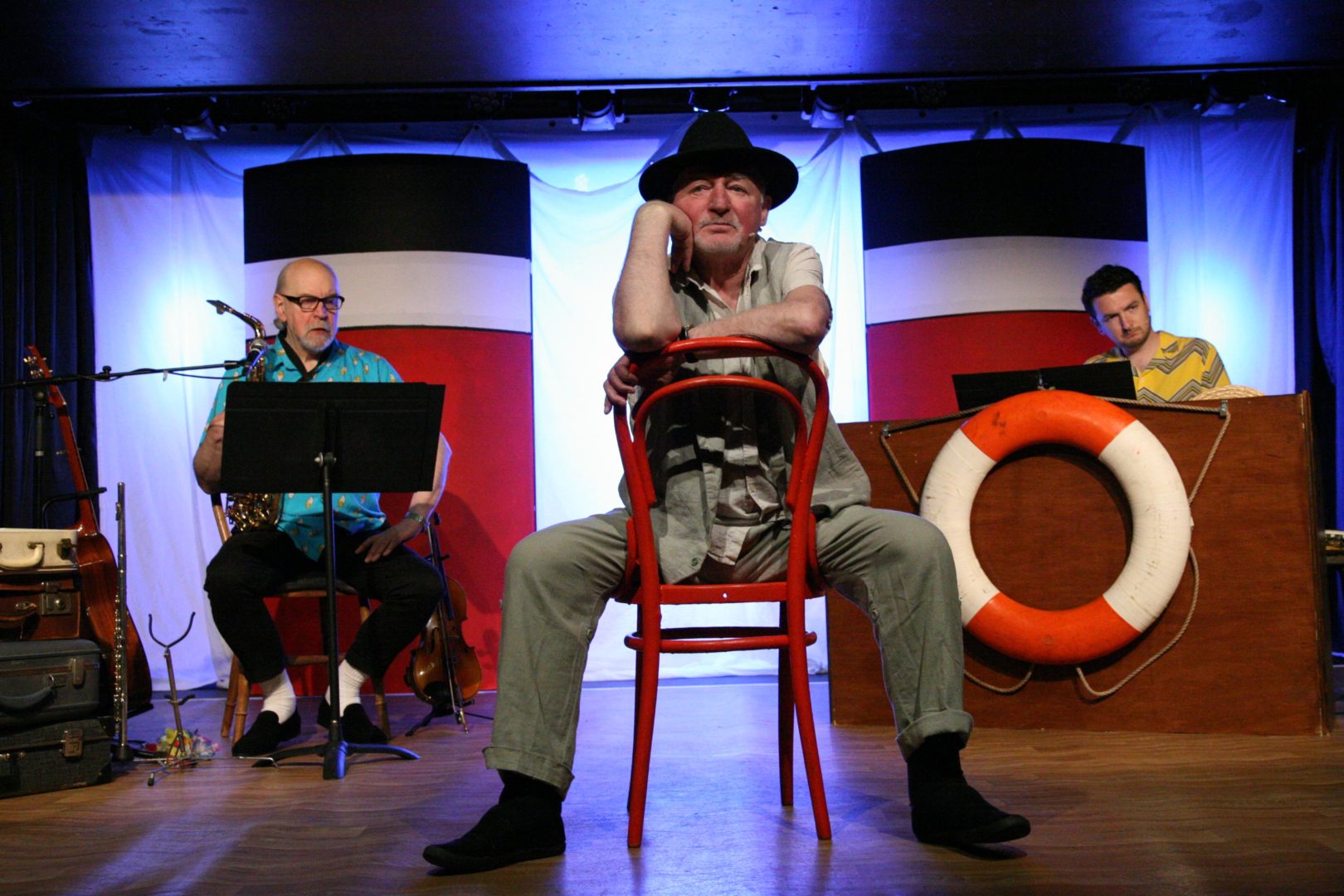 Cast: Dave Anderson, Annie Grace, Brian James O'Sullivan & Allan Tall
Tír na nÓg is "The Land Of The Young" in Celtic Mythology, where, if you're heroic, or lucky enough, you go never to grow old.
If you want to read the stories, there's hunners…
In the modern world, where everyone seems to be searching for Eternal Youth, our Poet goes looking for…she doesn't know what.
Expect Tall Tales from the High Seas, Improbable Adventures, songs…
Dave Anderson is probably better known as an actor – most recently here at Òran Mór as Chic Murray.  He's been playing (mostly) Dame in Panto here for 12 years or so.
Dave's film jobs have included: Gregory's Girl, Local Hero, Restless Natives, and the cheapest movie Charlie Sheen ever made!
TV includes: City Lights, Rebus, Taggart (5 times) Rab C Nesbit (twice) and Still Game.
Tír na nÓg was awarded "Best New Musical" in Edinburgh Fringe 2007.
It is one of several 'mini-musicals' Dave has written for Òran Mór.
You might be familiar with Dave's songs for The Steamie…
Please note this play ended on Sat, 01 June, 2019.