Please note this play ended on Sat, 02 May, 2015.
Directed by Faynia Williams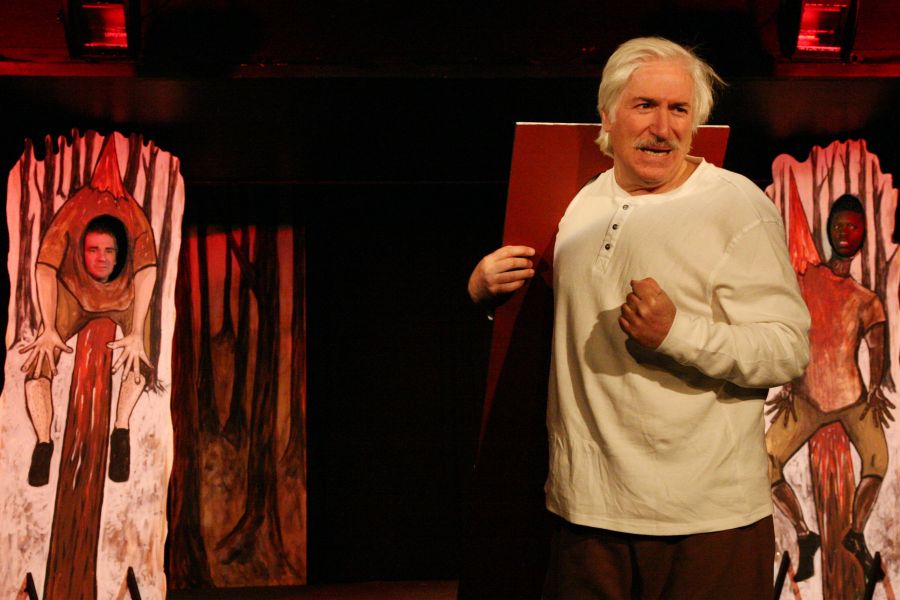 Featuring Jack Klaff, Anna-Maria Nabirye and Iain Robertson
In association with Brighton Theatre and the Romanian Cultural Institute
Music composed by Vlad Maistorovici
"My stake thrusts its roots deep into the soul of this nation".
Vlad has had a mixed press throughout history. In the Ceausescu years, Dracula stories were banned & Vlad was celebrated as the founding father of his country, who stood alone against the superpower.
Unexpected humour laced with a disturbing insight into the roots of the divisions between East & West make for a tale of a thoroughly modern monster. Vlad will partake of his lunch with his impalees, as legend has it, while the audience partake of play, pie and pint.
Playwright Richard Crane and director Faynia Williams have together won a record nine Edinburgh Fringe Firsts. Their company Brighton Theatre was the first to move from Fringe to Main Festival with Brothers Karamazov, which transferred to the West End and toured the world. Productions include Satan's Ball, Gogol, and Vanity, published Oberon Books. Williams and Crane were the first Artistic Director & Dramaturg of the Tron Theatre. Williams is a BBC Producer (Pina Bausch, Joan Littlewood docs) & Crane is former National Theatre Resident Dramatist & Royal Court Literary Manager. They have just returned from British Council tour of South America.
Vlad the Impaler will also be performed at the Brighton Festival: Rialto Theatre | 5th – 10th May @ 1.15pm 
Please note this play ended on Sat, 02 May, 2015.